Dairy-Free Hot Chocolate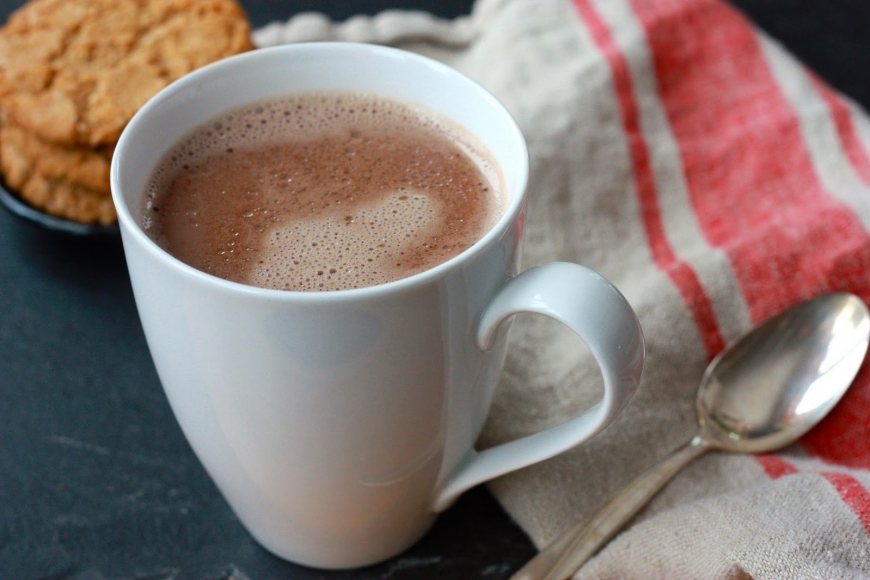 I'm not going to get too verbose today. It's cold and blustery, and the snow is coming down in those big flakes that renew your love for winter, as long as it is being experienced through the window while curled up on the couch. The only thing that can make it better is a cup of hot chocolate, and a puppy at your feet.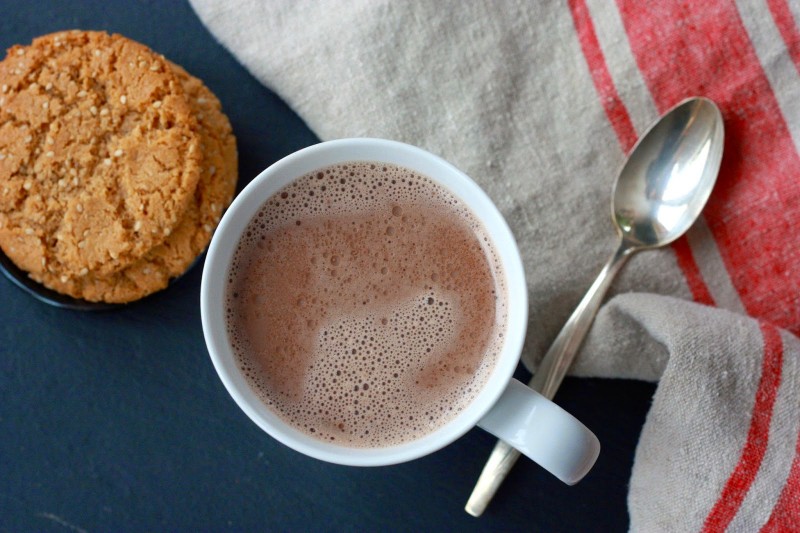 This is the hot chocolate I have been making for myself all winter. It's fairly simple, and composed of ingredients I generally have in my kitchen at all times, with all natural sweeteners and good quality chocolate. I like to amp it up a notch with a dash of peppermint extract to give it a minty kick.
Try to enjoy a mug full without shedding a layer- I dare you.
Dairy-free Hot Chocolate
Serves 1
Ingredients
1.5 cups unsweetened plant-based milk (I like a mixture of almond and soy milk)
1-2 tbs. maple syrup (depending on your sweetness preference)
1 tsp. cocoa powder
2 tsp. dandy blend or other herbal coffee substitute
1/4 tsp. vanilla extract
1/4 tsp. sea salt
1/4 tsp. peppermint extract (optional)
Directions
Combine all ingredients in a small saucepan. Whisk to dissolve powders into milk, until completely smooth. Warm over low-medium heat until hot, uncovered. Taste, and adjust with extra syrup if desired. Enjoy immediately.