Thai Almond Noodles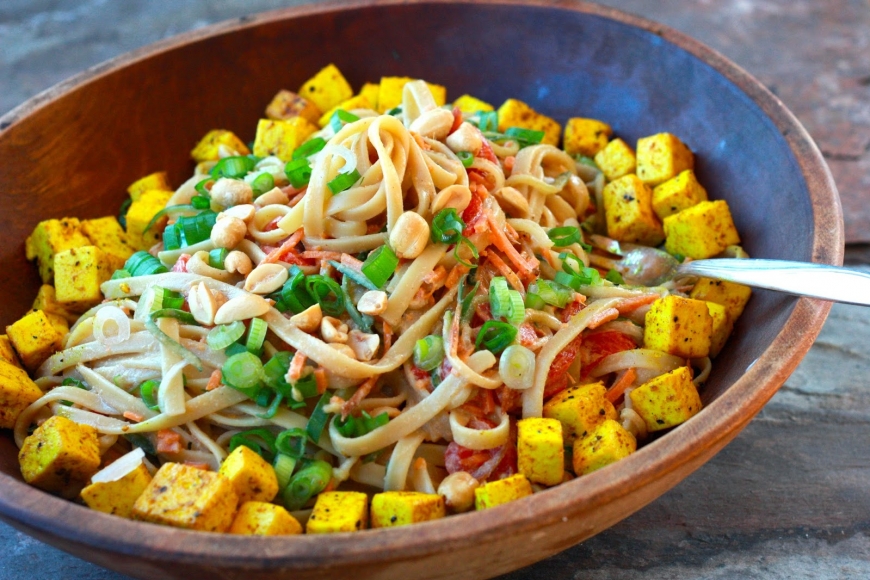 This has been a staple dish in my kitchen for quite awhile now. I've given out the recipe enough times that I figured it deserves a space on the blog.
I'm not a huge Italian pasta fan personally, but I can get down with some Asian noodle preparations. This one features almond butter as the thickening ingredient for the sauce, along with a nice dose of spicy ginger, garlic and galangal.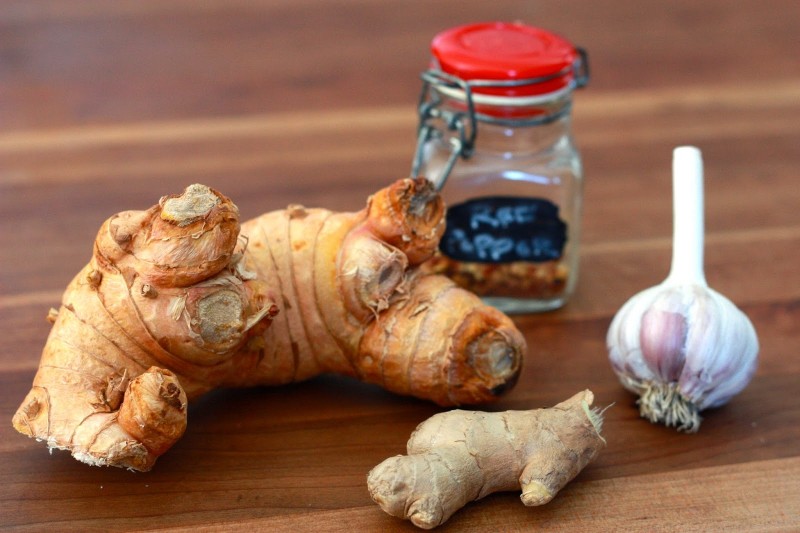 For those of you unfamiliar with galangal, it is a Thai root, with a pungent and spicy flavor profile. I'll admit, it is not super common to most kitchens, but it is worth seeking out. For Vermonters, I find my fresh galangal in the produce section of City Market in Burlington. It is not always in stock, but when it is, I buy a very large chunk or two and store them in the freezer for later use. When you are ready to use it, let it sit out for a few minutes and use a microplane to shave some off. If you are stuck without, just omit it in this recipe and amp up the ginger, or maybe throw in a stalk of lemongrass or two.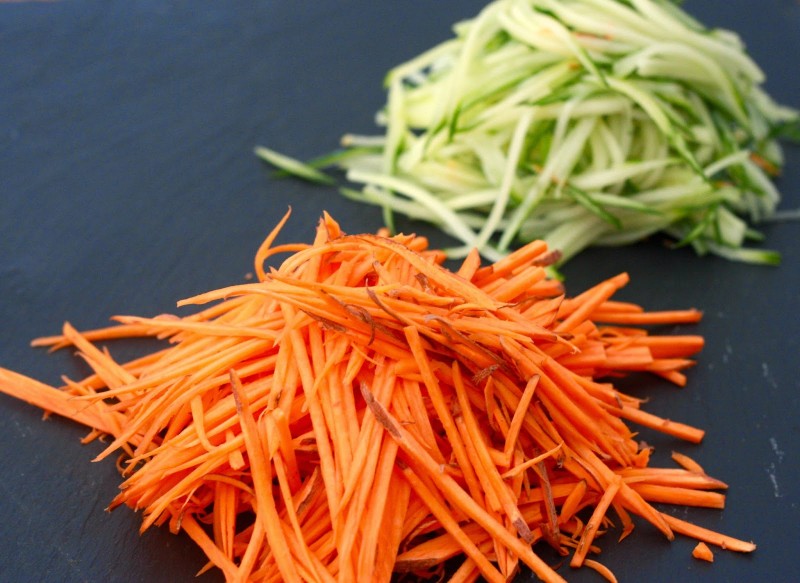 Using vegetables cut into "noodle" shapes helps bulk up this dish without relying too heavily on the starchy pasta, while boosting the nutrition. I used the julienne blade on my OXO mandoline, but you can also use a spiralizer or one of these great hand-held julienne peelers- they do the job well.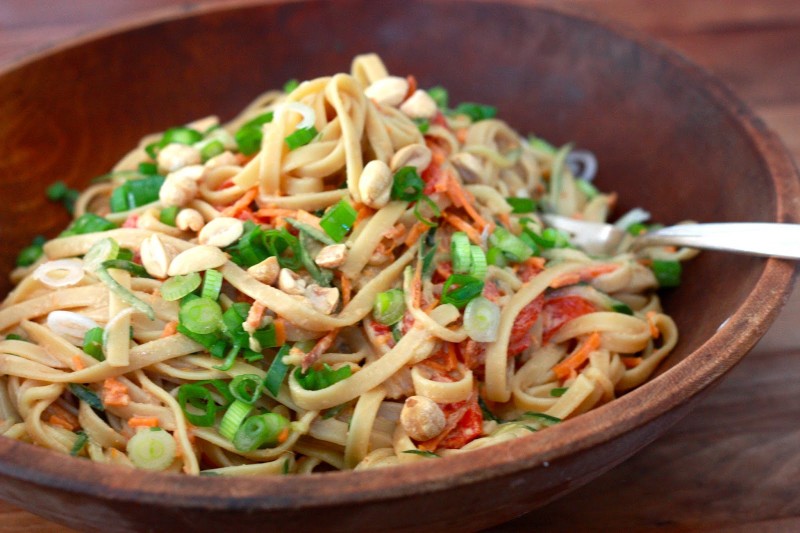 To amp up the protein, I added Oven-Fried Turmeric Tofu, which pairs really well with this dish, and just adds to the rainbow effect. Optional, but nice.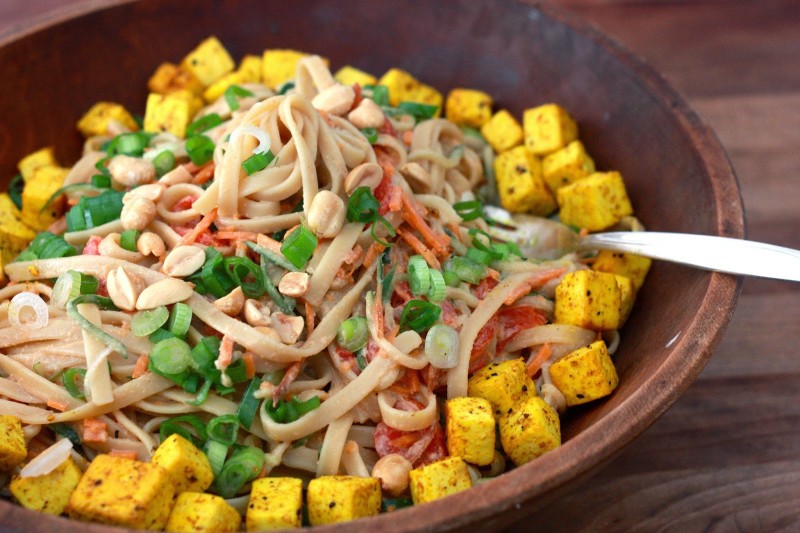 Thai Almond Noodles
Serves 8
Ingredients
12 oz. pasta- regular or gluten-free (I used fettuccine)
1 small yam, julienned
1 cucumber, julienned
1 red pepper, thinly sliced into long strips
1 scallion, thinly sliced
1/2 cup roasted and salted almonds or peanuts
Optional: Turmeric Tofu
Sauce:
1/3 cup fresh lime juice or brown rice vinegar
1 1/2 tablespoons fresh ginger
3 tablespoons tamari
4 tablespoons almond butter
1 1/2 tablespoons honey
1/4 teaspoon chili flakes
3 garlic cloves, minced
1 tsp. fresh galangal (optional)
Directions
Place a medium pot of water over high heat and bring to a boil. Prep yams by julienning into long strips. When boiling, add pasta and set timer for recommended cook time, minus 5 minutes. When timer sounds, add julienned yam and cook for an additional 5 minutes. Remove from heat and drain, rinsing with cold water.
Add drained noodles/yam to a large bowl, along with julienned cucumber and sliced red pepper.
To make the sauce, place all sauce ingredients (lime/vinegar through galangal) in high-powered blender and blend until smooth.
Add sauce to noodle bowl and toss to coat. Place in serving dish and top with sliced scallions and roasted peanuts/almonds. If feeling ambitious, serve with Turmeric Tofu.