Florida Lime Pie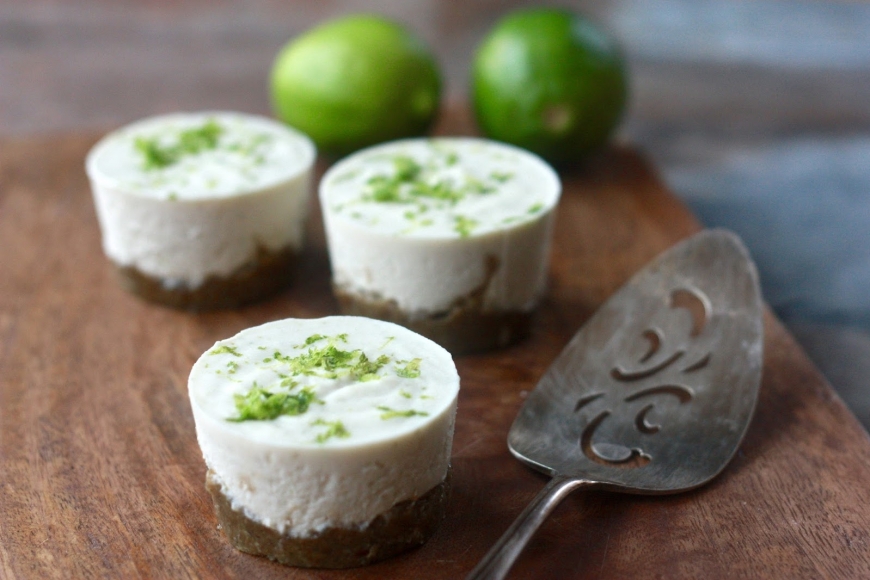 I have warm weather and sunshine on the brain- we leave for a quick trip to Captiva Island, off Florida's coast, on Saturday. To me, that means: citrus. Bright, zesty and fresh, citrus is like a shot of sunshine no matter what the weather is really like outside.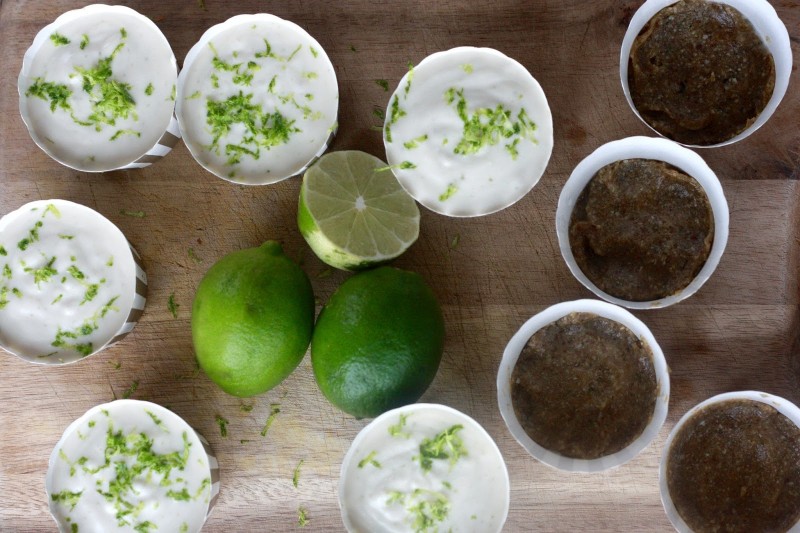 So this is an ode to the classic Key Lime Pie- with some serious upgrades. Soaked raw cashews and coconut milk lend the requisite creaminess, while sticking with whole foods. Maple syrup replaces the sugar, but could just as easily be raw honey.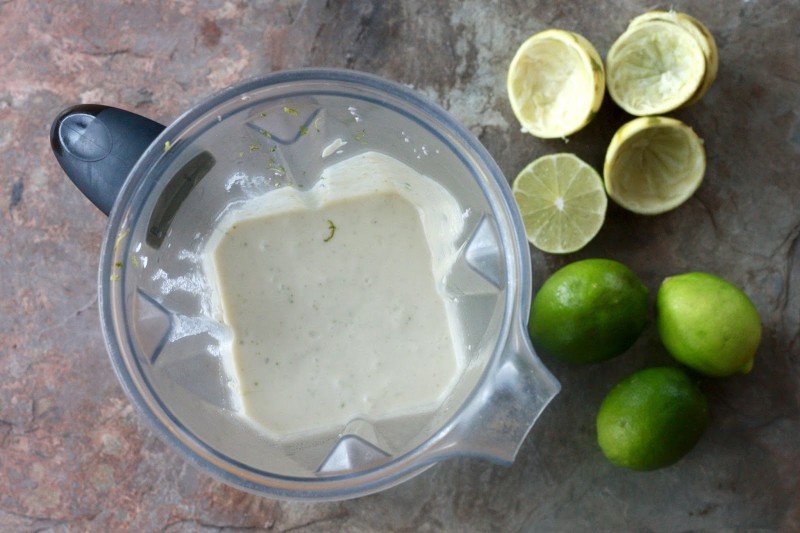 The crust is a nutty mix of almonds and dates, minced up and packed down into individual cupcake cups. You can find these stiff cups, which are a bit taller than normal, in most specialty kitchen shops. I love them because they peel off and leave you with a stunning individual-sized dessert.
Ingredients
1/2 cup raw almonds (pecan or walnuts will also work)
1/2 cup soft medjool dates, pitted
¼ tsp. sea salt
1 cup raw cashew, soaked for 4-12 hours, drained
3/4 cup coconut milk
1/4 cup coconut oil
1/2 cup lime juice, about 3 large limes, reserving zest
1/2 cup maple syrup
Directions
Place almonds and dates in a food processor with sea salt and pulse until finely chopped. Test by pressing the dough lightly to see if it holds together. Press into the bottom of 10 stiff cupcake holders. Set aside.
Place drained cashews along with remaining ingredients (except lime zest) in a high power blender. Process until very smooth, scraping down as needed. Pour into cupcake holders over nut crust until full. Top with lime zest and freeze until firm. Remove from freezer 10-15 minutes before serving.