Cauliflower "Couscous"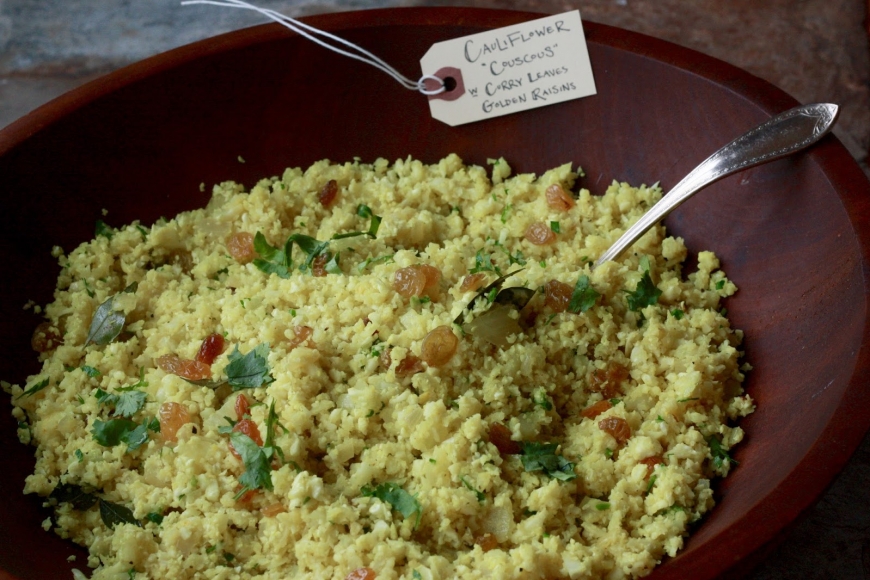 Cauliflower is really making a comeback these days, I'm not sure if you've noticed. Mashed Cauliflower, Cauliflower Pizza Crust, Cauliflower Steaks- is there anything it can't do?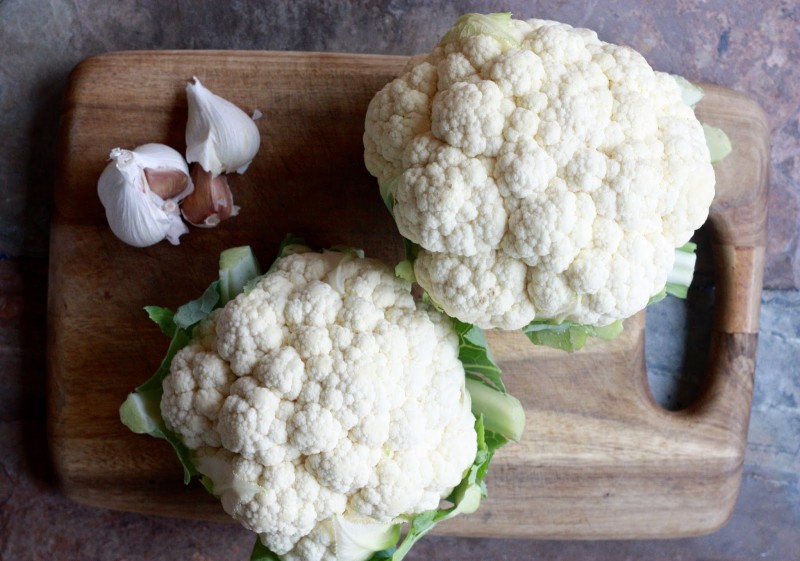 Here is my version of a Mediterranean Couscous dish, that uses minced cauliflower to replace the grain. Simple enough to go under a heartier main dish (ragout or curried chickpeas come to mind), yet flavorful enough to stand up on it's own, this is a dish that will bring a smile to your lips without weighing you down.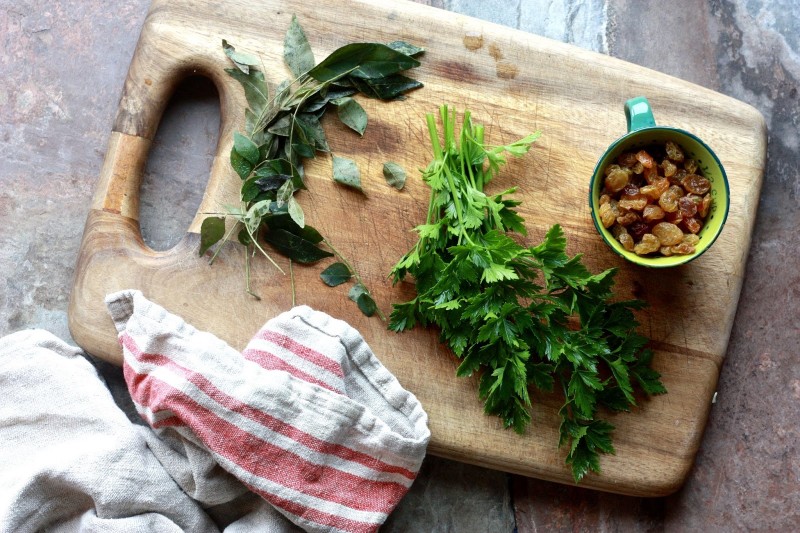 Cauliflower Couscous
Serves 6
Ingredients
1 medium head cauliflower
1 tbs. coconut or olive oil
1/2 medium onion, minced finely
1 garlic clove, minced
1/4 tsp salt
1/4 tsp. pepper
dash of turmeric
a few sprigs fresh curry leaves, optional
1/4 cup golden raisins
2 tbs. parsley, or cilantro
Directions
Pulse garlic in food processor to mince. Add cauliflower florets, in batches, pulsing until you achieve roughly to the size of couscous.
Heat oil in a large heavy pan over medium heat. Add onions and cook until translucent. Add cauliflower and garlic and sauté for 5-10 minutes, until tender. Add salt, pepper, turmeric, curry leaves and golden raisins. Stir to combine. Remove to serving dish and garnish with parsley or cilantro.