Tempeh Meatballs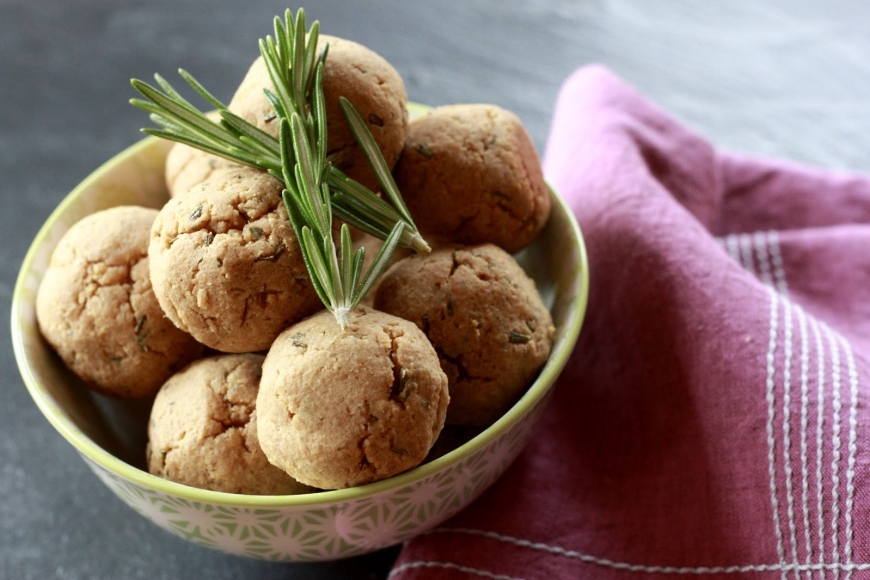 These meatballs are one of my favorite ways to use tempeh- a fermented soybean cake rich in protein, fiber and iron. As a fermented product, the soy in tempeh is partly "pre-digested", making it is easier for us to digest and assimilate. It is also much less refined than tofu (another soy product), making it my preferred whole-food vegetarian protein source.
The entire recipe is put together in the food processor, making it a cinch to throw together on a week night.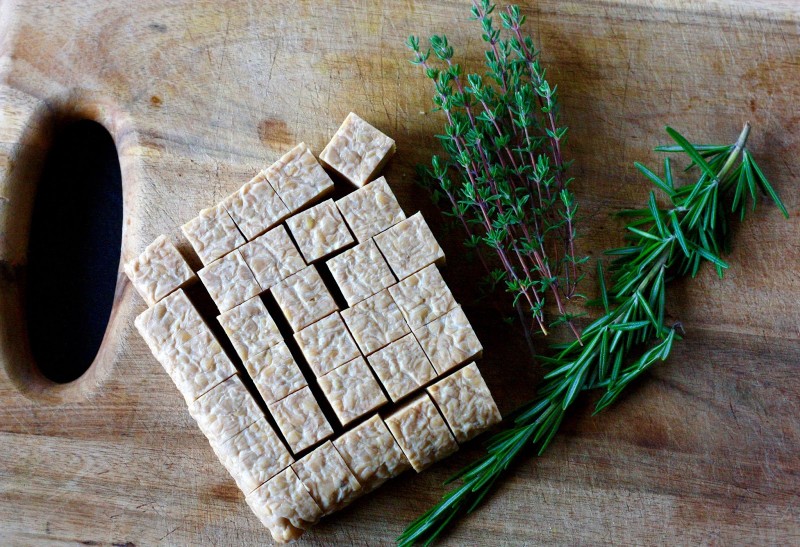 My daughter likes to snack on them on their own- I like them with spaghetti squash or as part of a Thanksgiving feast. The flavors fit right in!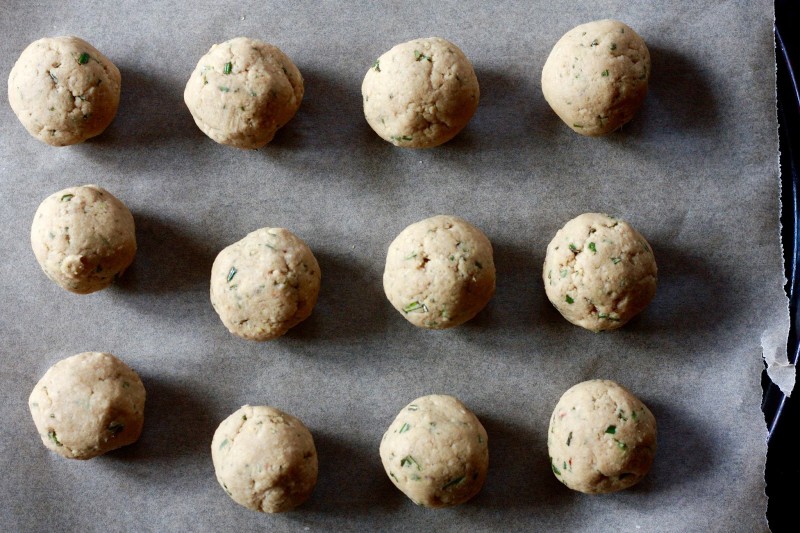 Tempeh Meatballs
Serves 4
Ingredients
8 oz. package tempeh, cubed
1 tbs. fresh rosemary, minced
1 tbs. fresh thyme leaves, minced
¼ cup brown rice flour
3 tbs. olive oil
1 ½ tbs. tamari
1/4 tsp. chili flakes, optional
1 tbs. maple syrup
Directions
Preheat oven to 375 degrees.
In large food processor, pulse tempeh until crumbled. Add fresh herbs, rice flour, olive oil, tamari, chili flakes and maple syrup and pulse until well processed and beginning to form a ball. Taste, and adjust with additional salt and pepper flakes if desired.
Roll mixture into 12 meatballs and place on a parchment paper lined baking sheet. Bake for 10 minutes, rotate and roll over and continue for another 10 minutes, or until golden brown.