Peanut Butter Truffles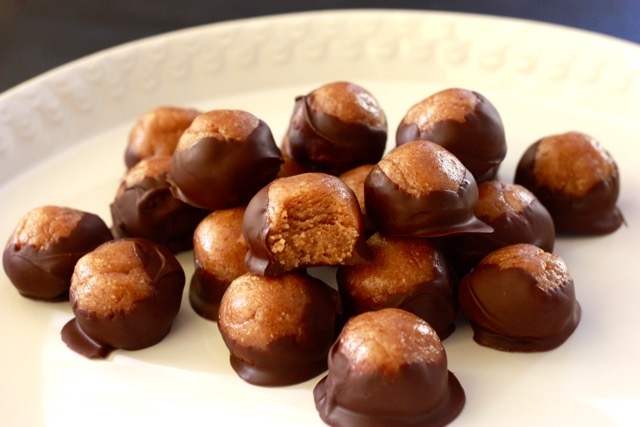 These truffles are a staple in my household- they are a breeze to whip up, containing just 5 ingredients, and can be stored in the freezer for any late night emergency that may arise. The are perfect for holiday gatherings, and in a cute package, make a great stocking stuffer.
I prefer them made with raw honey for its nutritional benefits and flavor compliment to the peanut butter, but you could substitute maple or brown rice syrup if need be. If peanuts are a problem, I would suggest cashew butter over almond.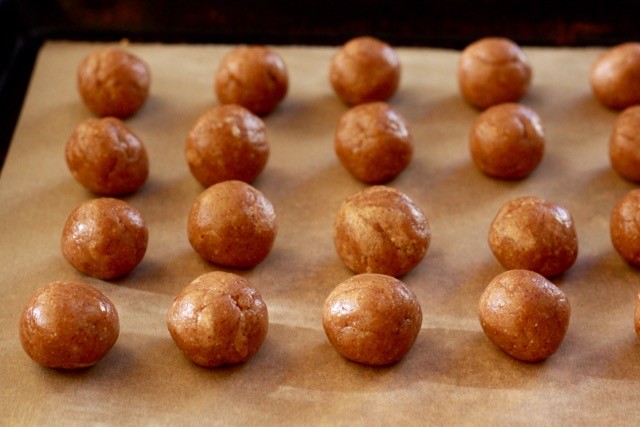 I don't bother to temper the chocolate coating- but that is because I store them in the freezer and we go through them surprisingly quickly. If out at room temperature for a few days, the chocolate will "bloom", which affects the appearance and texture more than the flavor. If you are interested in learning how to temper chocolate, I recommend following these directions.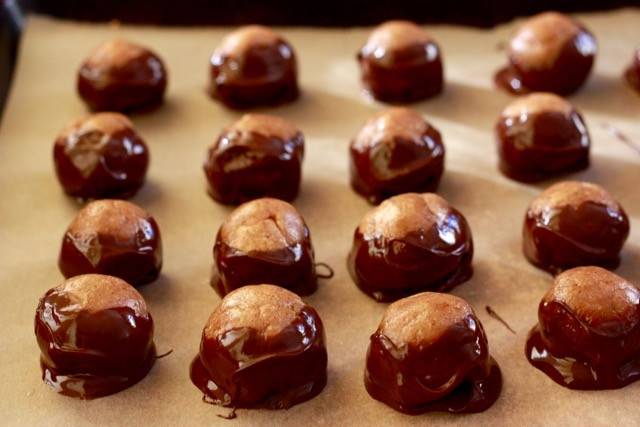 Peanut Butter Truffles
Makes 16-20
Ingredients
1 tbs. ground flax + 2 tbs. water
3/4 cup dark chocolate chips
1 cup peanut butter
1/3 cup raw honey
1/2 tsp. sea salt
Directions
In a small bowl, combine ground flax and water. Let sit until thickened.
In a double boiler, or bowl over a simmering pot of water, melt chocolate chips.
Combine all ingredients except chocolate in a food processor and run until dough begins to form a ball, scraping sides down as necessary. Remove and roll into 16- 20 small balls.
Dip each ball in melted chocolate, using a spoon to cover sides. Remove to a parchment paper lined baking sheet and let cool. Store in fridge or freezer until ready to serve.