Avocado Egg Salad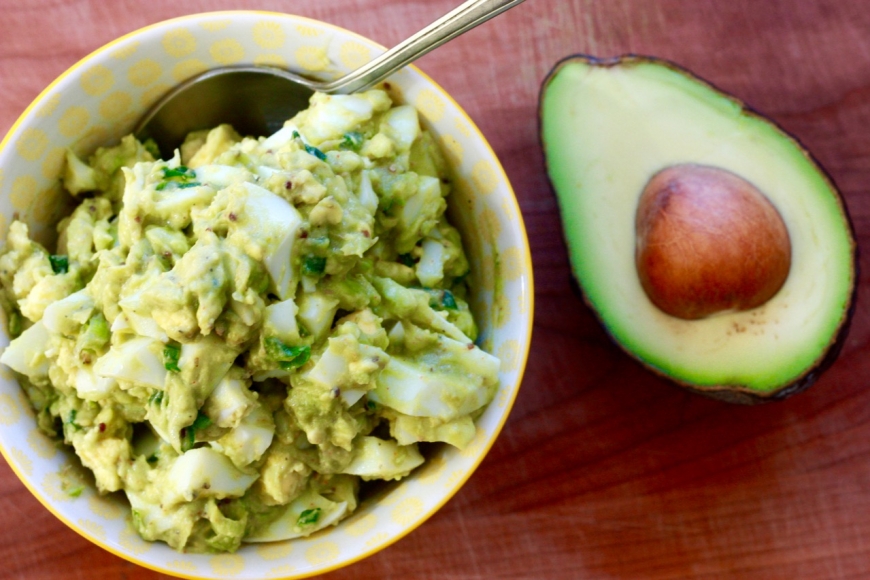 To be honest, egg salad was never a food I enjoyed much, I think mostly because of it's reputation towards spoilage due to the thick mayonnaise that surrounds it. But somehow my interest was piqued when I came across the idea of replacing the mayo with mashed avocado. I love the combination of egg and avocado- a few slices almost always grace my breakfast bowls. So I gave it a go, and now I am hooked.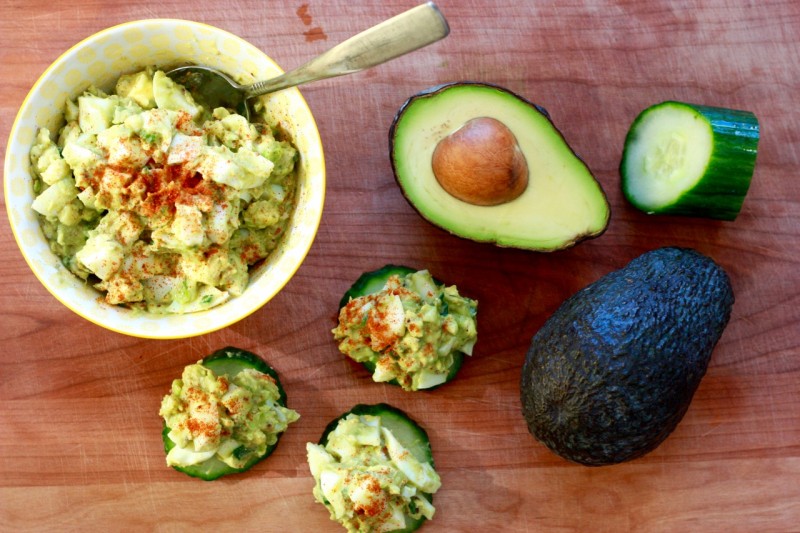 The egg salad stores well and is the perfect snack or light meal with a few cucumber slices or on a bed of spinach. Of course, it pairs with toasty bread beautifully as well, if you are more inclined to sandwich structures.
It took me awhile to perfect my hardboiled egg, but I think I have finally figured out the tricks. The first is to use eggs that are not fresh from the coop- ideally a week or two old. The second (and I think most important) is to use an ice bath after the eggs have cooked. I am not one for finicky cooking techniques such as ice baths, but this step is non-negotiable in this recipe. It results in shells that peel off effortlessly and makes the process a breeze.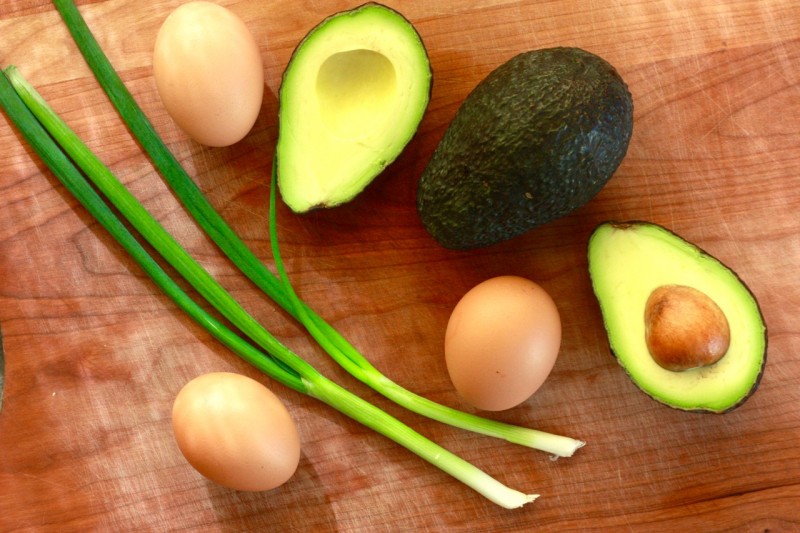 Avocado Egg Salad
Serves 2-3
Ingredients
3 eggs
1 avocado
1 tsp. dijon mustard
1/4 tsp paprika
1/4-1/2 tsp. salt
1/8 tsp. black pepper
2 scallions, minced
1 cucumber
Directions
Place eggs in a small saucepan. Cover with cold water, cover and bring water to a simmer over medium-high heat. Once simmering, turn off heat and let sit, covered, for 15 minutes. In the meantime, prepare a bowl of ice cold water. Drain eggs and transfer to ice bath for another 15 minutes before peeling. Chop roughly.
Mash avocado, with mustard, paprika, salt and pepper. Place in a bowl and toss with chopped eggs and minced scallions. Serve immediately or chill in refrigerator.
To serve, spread on to sliced cucumber, or if preferred, toasted bread. Sprinkle with an extra garnish of paprika.