Banana Flax Muffins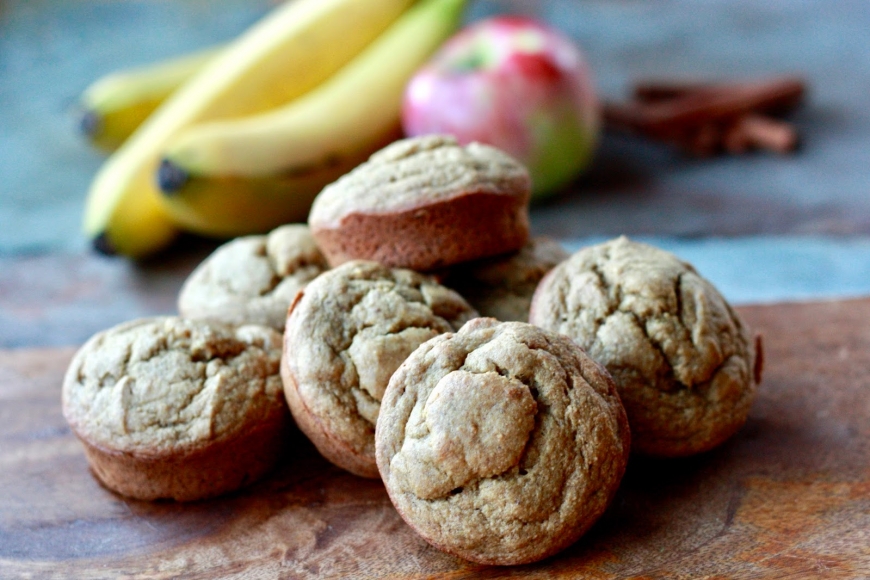 I have a policy where if I make a recipe on the regular, I make sure to add my personal touch and get it to the blog. This is a great example of that in action. It helps me collect my favorites, and easily share them with others.
These days I sometimes have a two-year old baker's helper, so I try to stick to vegan batters, since almost as much goes in to her mouth as in to the pan. So I swapped the eggs out for soaked flax seed, and added some grain diversity to make sure we're benefitting from all the various grains have to offer. Feel free to try out quinoa, buckwheat or amaranth flour in place of the millet flour if you're feeling adventurous, they all lend a unique flavor and nutritional profile.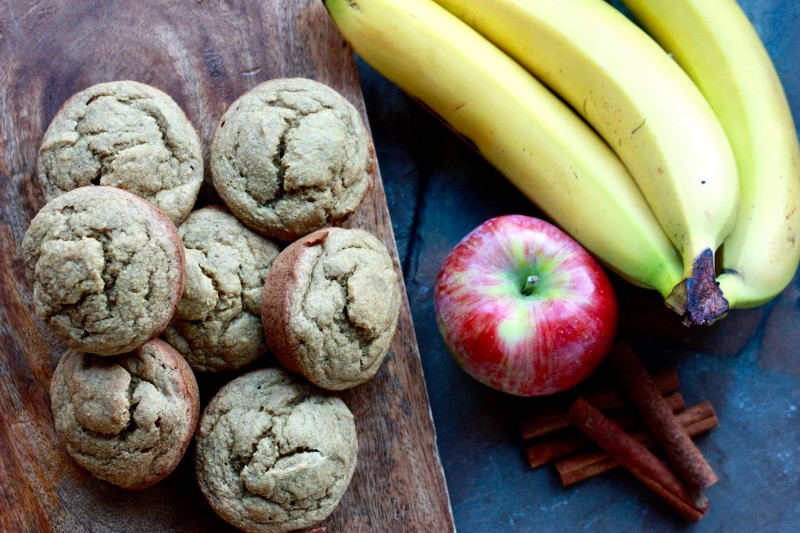 If you can't find millet flour, you can use an extra ½ cup of oat flour instead. If you'd rather use whole wheat, you can replace both the oat and millet flour with 2 cups whole wheat flour.
Final note, we love making these as mini muffins, which seem like the perfect snack size. They freeze really, if 36 seems like an intimidating number.
Banana Flax Muffins
Makes 16 full-size muffins or 36 mini muffins
Ingredients
3 tbs. of ground flax combined with 3 tbs. of warm water
¼ cup maple syrup
3 ripe bananas, mashed
2/3 cup applesauce
1/3 cup extra-virgin olive oil
1 tbs. vanilla

1 1/2 cup oat flour
1/2 cup millet flour
2 tsp. baking powder
1 tsp. baking soda
1/2 tsp. salt
1/2 tsp. cinnamon
Directions
Preheat oven to 350 degrees. Oil muffin tins with a paper towel and dash of oil
Combine the flax and water mixture and set aside until thickened. In a medium bowl, mash the bananas, add syrup, applesauce, oil, and vanilla. In a large bowl, combine the flours, baking powder, baking soda, salt and cinnamon. Mix well. Add the wet mixture to the dry mixture and stir until combined.
Scoop batter into your muffin tins, about 2/3 full. Place in the oven and bake for 15 minutes for full size muffins or 12 minutes for minis.