Silky Pumpkin Soup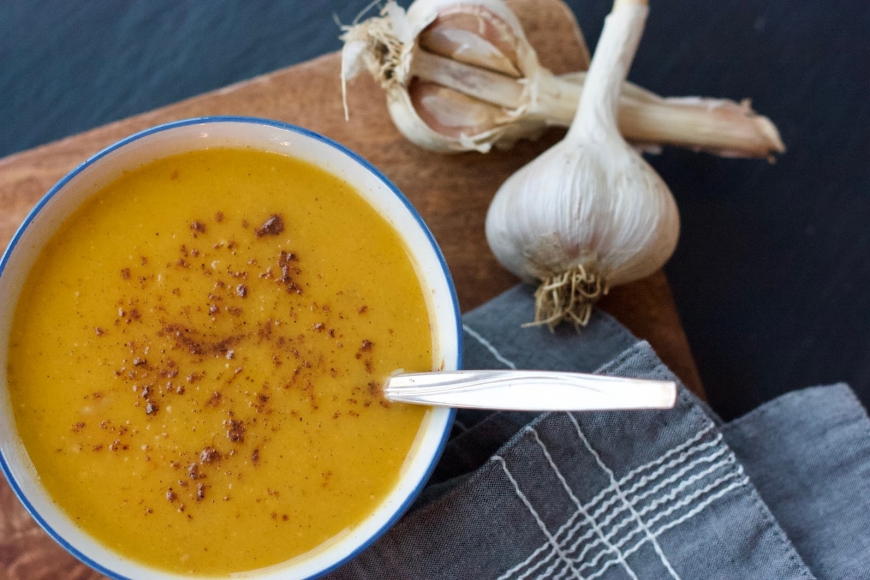 I ended up with an aging population of pie pumpkins in my possession a few weeks ago, from a farmer who was about to jet and didn't want his stock to go to waste. We're talking 60 pounds worth. The wrinkles were already forming, so I decided to roast now and freeze later.
And thus my "add pumpkin to everything" adventures began. So far I have made Crustless Pumpkin Pie, Indian Pumpkin and Split Pea Curry, Pumpkin Risotto and Spiced Pumpkin Donuts. Today we are going down the sweet-meets-savory route with a Silky Pumpkin Soup, perfect for this winter wonderland kind of day. Slightly reminiscent of pumpkin pie, while keeping it dinner table appropriate.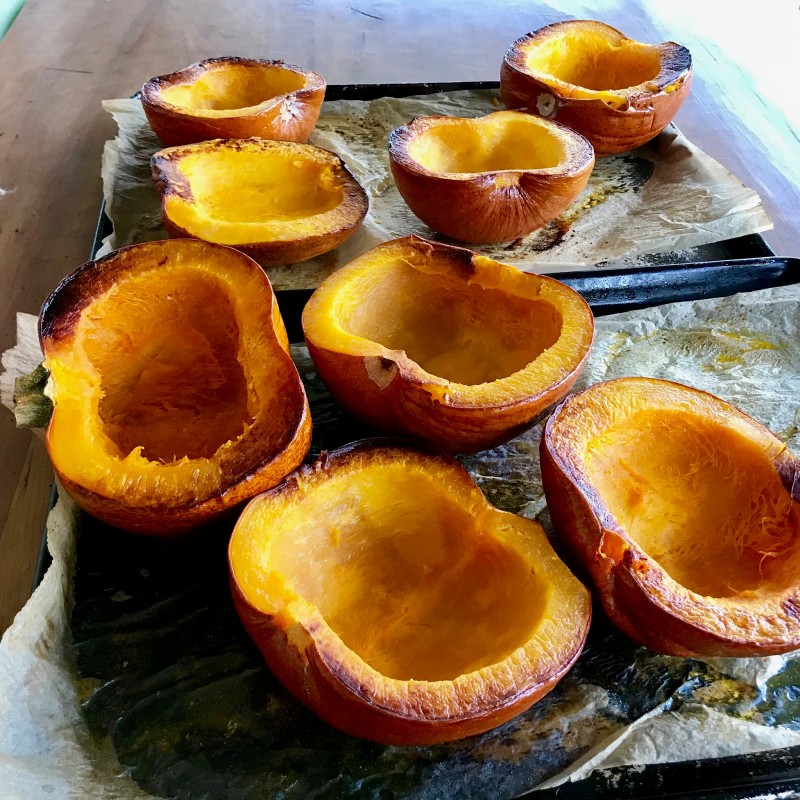 If you are curious about how to roast and freeze your own pie pumpkins, it's quite simple. Split pumpkins in half, remove seeds, rub with oil and roast at 375 degrees, cut side down on a baking sheet, for 30-45 minutes, until very soft. Let cool, remove flesh from the shells with a large spoon, measure and place in freezer bags, labeled with the amount inside. I did mostly 4-8 cups increments. Stack the freezer bags flat and let them freeze that way, for organizational convenience.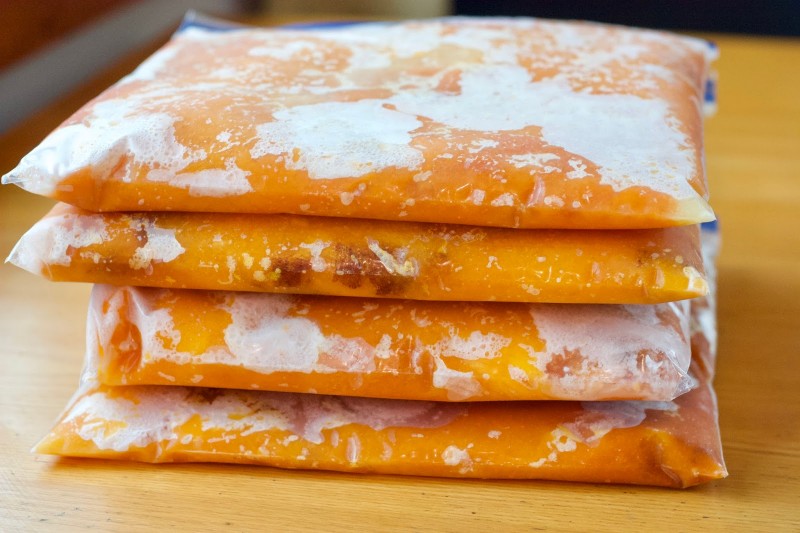 Silky Pumpkin Soup
Serves 4-6
Ingredients
1 tbs. coconut oil
1 medium onion, chopped
3 garlic cloves, minced
1 tsp. fresh ginger, minced
3 cups of roasted pumpkin
1 cup coconut milk
1.5 cups water or vegetable broth
1/2 tsp. cinnamon
1/8 tsp. nutmeg
1-3 tbs. of maple syrup, to taste
1 tsp. salt
black pepper or chili flakes to taste
Optional garnish: a sprinkle of garam masala
Directions
Heat coconut oil in a medium pot over medium heat. Add onions and sauté until translucent. Add garlic and ginger and continue to sauté for one more minute. Stir in pumpkin, coconut milk and water/broth, as well as cinnamon and nutmeg. Bring to a simmer and cook for 20 minutes. Add maple syrup and salt and puree with an immersion blender until smooth. Taste, and add additional syrup and/or salt to taste, as well as black pepper or chili flakes. The amount of syrup needed will depend on the natural sweetness of the pumpkins you used.
Garnish with a sprinkle of garam masala, a warming Indian spice blend, if desired.