Curry Almond Burgers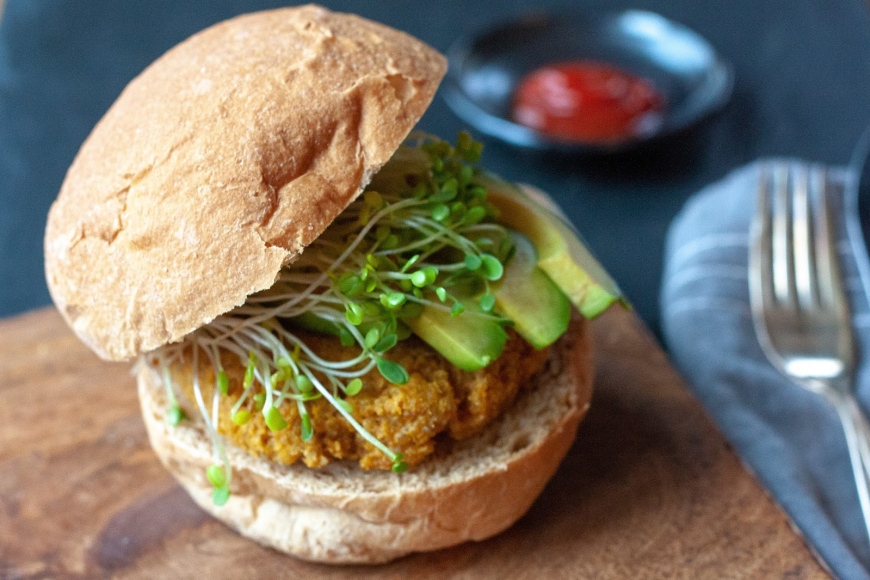 A few weeks ago I served these burgers as part of my Prepared Meal Service, and so many people requested the recipe that I immediately added this blog post to my to-do list. And it's happening!
They can come together fairly quickly, especially if you prep the rice and carrots in advance, so that they are cooked, cooled and ready. It is also a great project to make with kids- can you guess who shaped which burgers below? My two year old was excited to help, and ate an entire burger once they cooled. Undeniable bonus of letting them get their hands dirty (and they were, as well as turmeric stained!)
For a full meal, you can serve these with roasted veggies on the side. For a lighter one, you can use the burgers to top a salad and forgo the bun altogether.
Curry Almond Burgers
Serves 8
Ingredients
1 cup short grain brown rice
2 medium carrots, chopped (about 1 cup)
2 cups water or stock
2 garlic cloves
3/4 cup raw almonds
1/4 cup toasted sunflower seeds
1 tbs. ground flax seed
1 tbs. curry powder
1 tbs. tamari
2 tbs. tahini
1/2 tsp freshly ground pepper
1- 1.5 tsp. salt, to taste
To serve: burger buns, avocado, sprouts, ketchup or favorite spread
Directions
Preheat oven to 375 degrees.
Place rice, chopped carrots and water in a small pot with a tight fitting lid. Bring to a boil, then turn down the heat to a simmer and cook, covered, for 35 minutes. Let cool.
Meanwhile, mince garlic cloves in food processor. Add almonds and sunflower seeds and grind until they are the texture of gravel. Add remaining ingredients, including rice and carrots and process until fairly smooth (small chunks are fine). Taste, and add additional 1/2 tsp. of salt if desired.
Shape into 8 patties and place on a parchment paper lined baking sheet. Bake for 10 minutes, rotate, and continue to bake for another 10 minutes.
To serve, place on top of toasted buns, spread with your favorite schmear, and top with avocado and sprouts.