Mint Chocolate Avocado Fudgsicles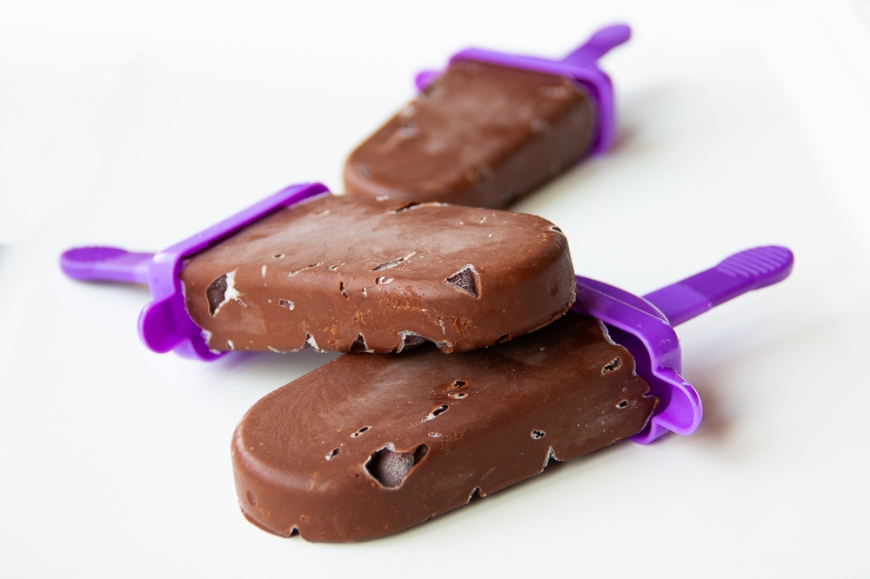 It's the height of summer, the days are long and hot and often times spent in the backyard with two toddlers. Snacks are a necessity- bonus points if they cool you down while filling you up.
This recipe is a riff on the classic fudgsicle, using avocado and coconut milk to achieve the silky texture and maple syrup for sweetness. We went with chocolate mint this time, and packed them with a birthday picnic for my dad, who has been a lifelong fan of York Peppermint Patties, Thin Mints, and Ben and Jerry's Mint Chocolate Cookie Ice Cream. You see the theme here.
If you want to keep it classic, just omit the peppermint extract.
Mint Chocolate Avocado Fudgsicles
Makes 4-6 popsicles
Inspired heavily by The Roasted Root
Ingredients
2 large ripe avocados
2/3 cup cocoa powder
1/3 cup pure maple syrup
1/2 cup full-fat coconut milk
1/4 teaspoon ground cinnamon
1/2 teaspoon peppermint extract
1/4 teaspoon sea salt
Directions
Halve avocados, remove pits and scoop flesh in to food processor. Add remaining ingredients and process until smooth, scraping sides down as needed.
Transfer mixture in to popsicle molds, insert popsicle sticks and tap a few times to remove air pockets. Freeze for at least 4 hours or until frozen.