Jamaican Jerk Tempeh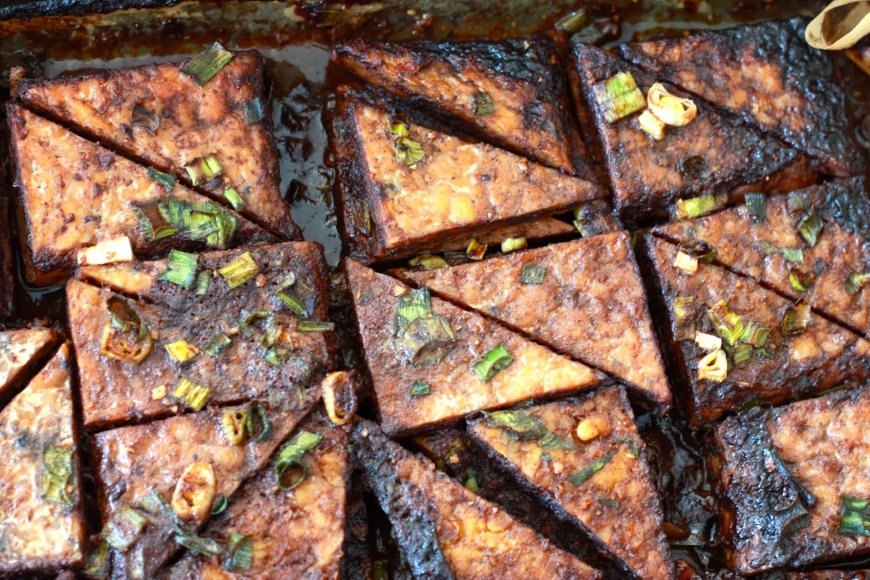 Inspired by our trip to the tropics of Panama earlier this month, I prepared this Jamaican Jerk Tempeh for the CSK last week. I received so many notes of enthusiasm that I decided it deserved a blog post of it's own so it could be shared with our cyber world friends.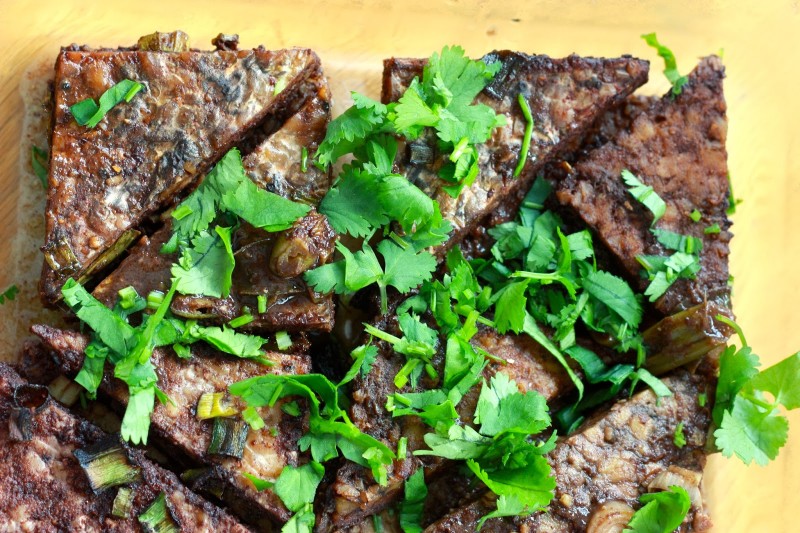 I'll be the first to admit, tempeh is not the easiest ingredient to make exciting. In fact, it always requires a bit of finesse. I love it for many reasons- it's hearty, nutty flavor, nutritional profile and protein prowess, but it can often end up dried-out and less than appetizing. For that reason, I have a few rules when cooking tempeh. I don't dry grill it. No matter how nice your spice rub is, tempeh needs ample liquid to come to life.
I prefer to cook tempeh in a liquid marinade, either in a skillet or in the oven. Once it has absorbed the flavors and hydration, then it is possible to get some dry heat going to give the edges a bit of a char- either on the grill, broiler or convection oven.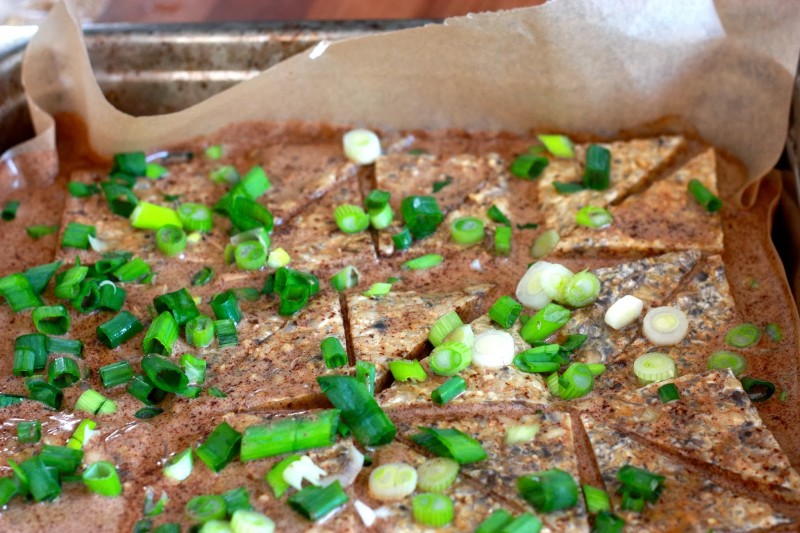 I aim for marinades with loads of flavor- this jamaican jerk sauce is a perfect example. If the sauce itself doesn't have a significant sweet component, I end the cooking process with a drizzle of honey or maple syrup and a touch of oil to achieve the golden caramelization that really brings tempeh into the winners circle.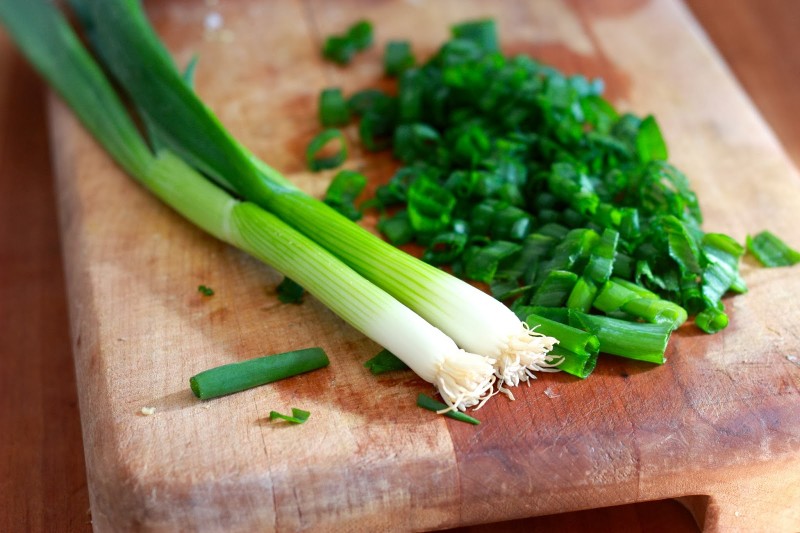 Of course I have to leave you with a tiny nutrition lesson before I can move on. Tempeh is a fermented soybean product, originating from Indonesia. It uses whole, unrefined edamame which is fermented and pressed to produce a firm patty. Rich in high-quality amino-acids and friendly bacteria, tempeh is a nutritious vegetarian protein source. I buy Rhapsody Tempeh, which is produced in Cabot, Vermont using organic soybeans grown in Quebec. As with all soybean products, I recommend doing some research on your brand and buying organic to avoid GMO-laden soy.
Try serving this with a side of smashed yams and a tender green salad tossed with sesame dressing. The perfect lunch or light dinner.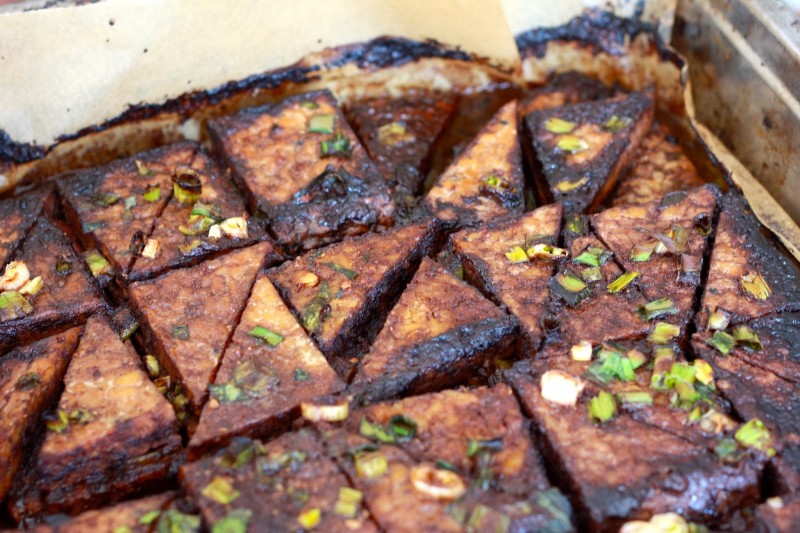 Jamaican Jerk Tempeh
Serves 4 as main component
Ingredients
1/2 cup fresh orange juice
1/4 cup rice vinegar
2 tbs. olive oil
2 tbs. tamari soy sauce
1 tbs. Worcestershire sauce (use vegetarian version if vegetarian)
1 tbs. brown sugar
2 tsp. allspice
1/2 tsp. sea salt
1 tsp. cinnamon
1/4 tsp. nutmeg
1 tbs. fresh minced ginger
2 cloves garlic, minced
1/2 tsp. chili flakes, or to taste (optional)
4 chopped scallions
8 oz tempeh, sliced thickness in half and then into 8 triangles
Cilantro, chopped, for garnish
Instructions
In a medium bowl, combine all the marinade ingredients and stir well (if you aren't into mincing, you can alternatively add everything to a blender and process until smooth). Add the tempeh triangles and ensure all of the tempeh is coated. Let rest for 30-45 minutes.
Preheat oven to 375 degrees.
Line a 9x13 baking pan with parchment paper, trying to insure that the paper curves up the sides and ends a few inches, for easy clean-up. Place tempeh in a single layer, sprinkle with scallions and pour remaining marinade on top. Bake for 30 minutes, or until most of the marinade has absorbed and bottoms are beginning to brown. Garnish with cilantro to serve.