Roasted Beet Salad with Maple Miso Balsamic Dressing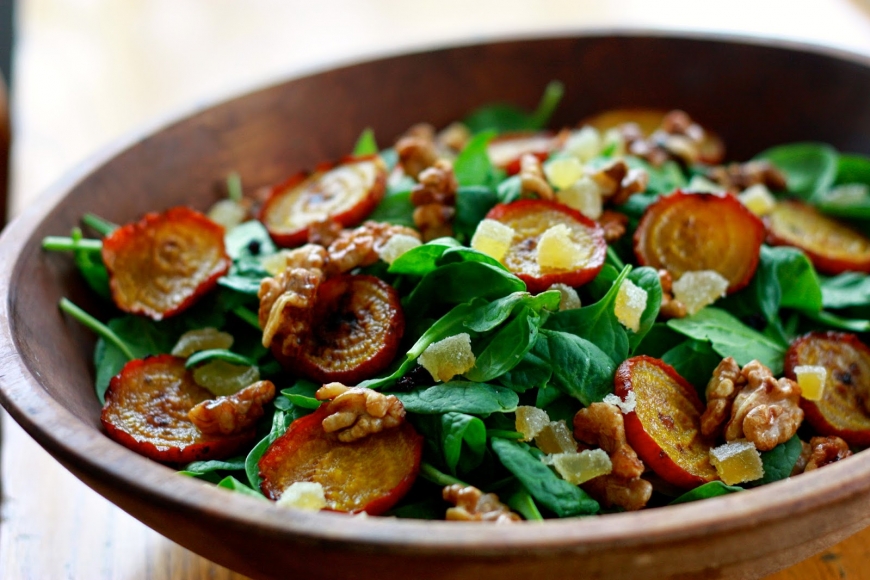 Roasted Beet Salad with Maple Miso Balsamic Dressing

It is pretty hard these days to feel inspired by the few local ingredients that are left. Mostly roots, maybe some cabbage. It has been a long hard winter and we are OH SO close to greens popping up for spring, but just not quite there.
Here is the last of my homegrown garlic - scraping the bottom of the bin.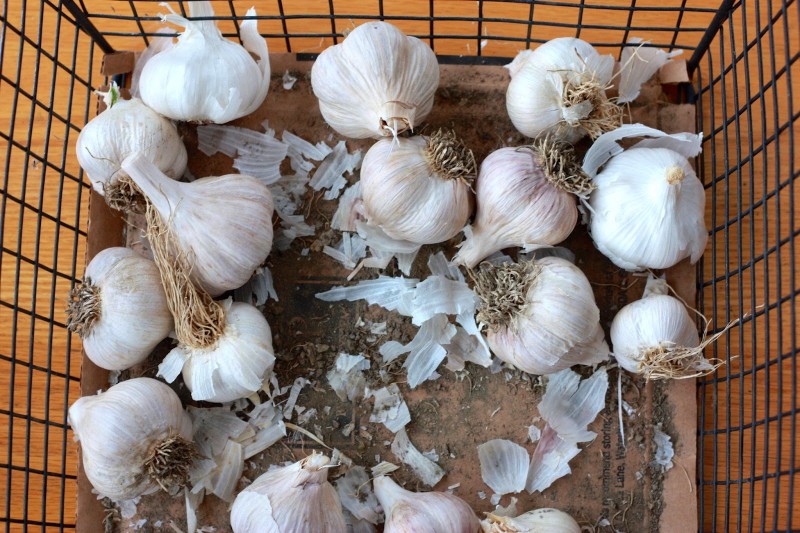 But on to beets- one of the few roots I have yet to satiate on this winter. I'm not going to dive into the nutrition world today- because, well, I just don't feel like it. Instead, let's just drool over some pictures...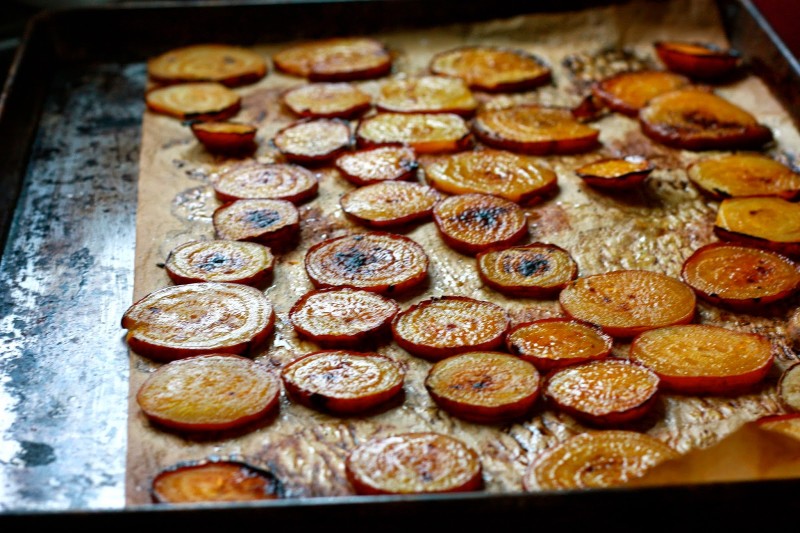 Roasty, toasty, cozy…...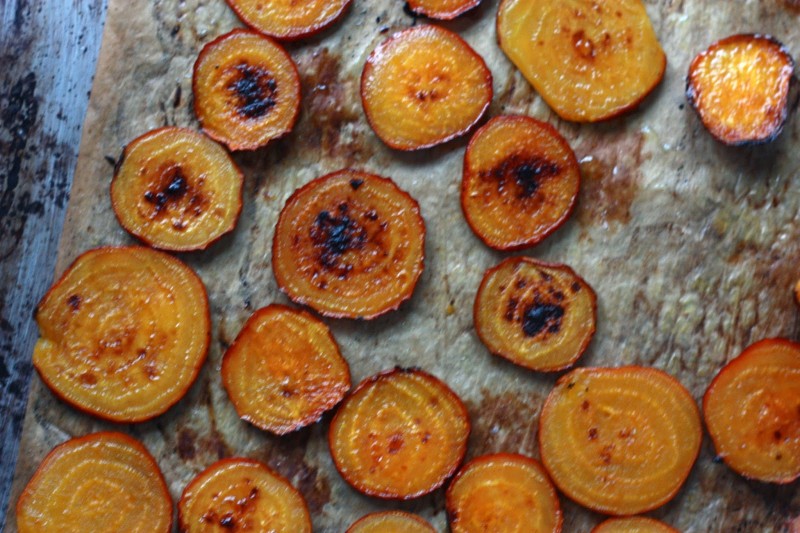 Roasted Beet Salad with Maple Miso Balsamic Dressing
Serves 6
Ingredients
4 large beets, ruby red, golden (pictured) or bullseye chioggia
1 tbs. grape seed oil
2 tsp. maple syrup
1/2 tsp salt
1/2 lb. baby spinach
1/4 cup crystallized ginger, minced.
1/2 cup raw walnuts
1 garlic clove
½ cup olive oil
½ cup balsamic vinegar
1 tsp. mustard
2 tbs. miso
1 tbs. maple syrup
½ tsp sea salt
Directions
Preheat oven to 400 degrees. Line a baking sheet with parchment paper.
Wash beets well and slice of ends. Slice into 1/4 inch thick rounds, unpeeled. Toss with grape seed oil, syrup and salt, and place on baking sheet in a single layer.
Roast for 15 minutes, check and flip if beginning to get golden. Continue to roast for another 10-15 minutes, or until fork tender and beginning to caramelize. Remove from oven and set aside.
Turn oven down to 325 degrees and toast walnuts on a baking sheet for 5-10 minutes, until fragrant and just beginning to brown. Watch carefully- they have a propensity to burn! Remove and cool.
To make dressing, combine garlic through sea salt in a blender and process until smooth.
Just before serving, toss spinach with dressing and place in a large bowl. Top with minced crystallized ginger, roasted beets and toasted walnuts.