Ramp Butter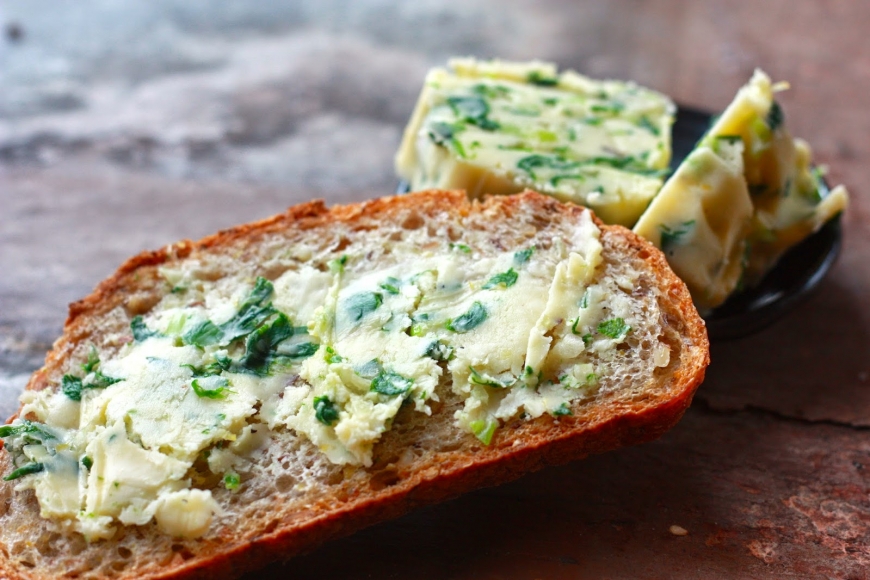 At the risk of sounding cliche, spring is just so refreshing.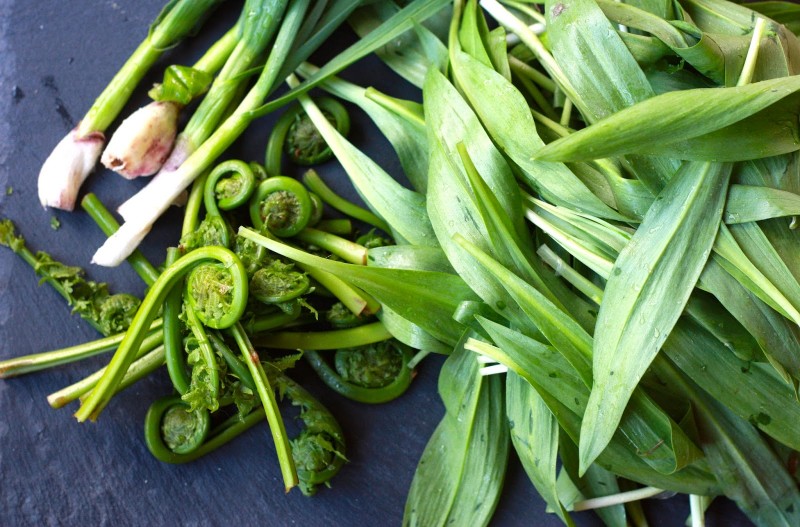 It is. It was not that long ago (maybe a month?) that I would look outside and feel as though there was absolutely no way this bitter, hostile weather could lead to brighter days, that the temperatures could climb above freezing for 24 hours at a time, or that growth could actually spring from this ground.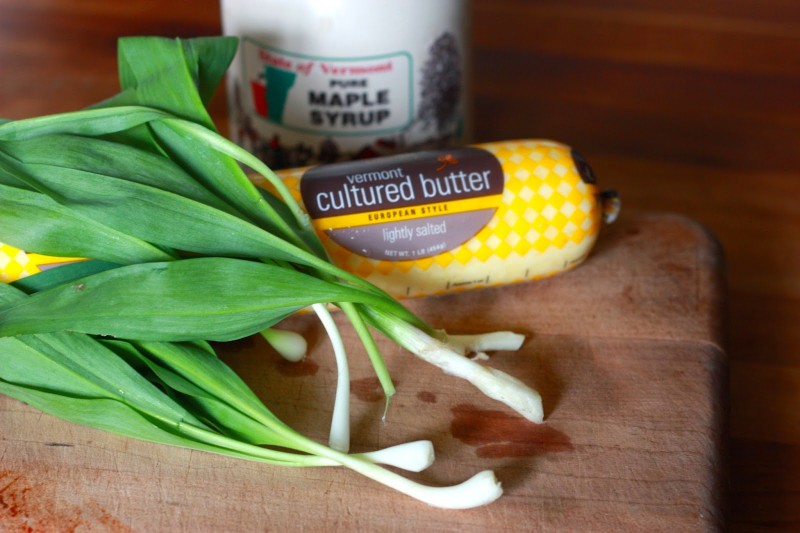 But it did, just like it always does. Now it is mid-may and the earth is gracing us with the first of the season's edibles. Young garlic is sprouting, fiddleheads are quickly unfurling and my favorite, ramps, are "ramp"ant along the river sides.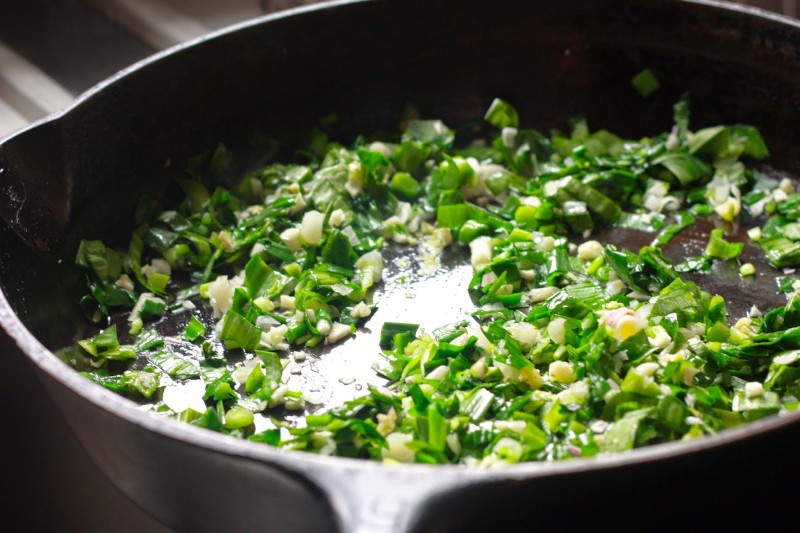 I was inspired by a new product on the shelves these days, from one of my favorite butter and cheese producers, Vermont Creamery. I love their chèvre and cultured butter and regularly buy them in bulk for the CSK. Recently, they added a cultured Maple and Sea Salt Butter to their line. I am a sucker for the all things "sweet and salty", so it immediately caught my eye. It doesn't come in bulk, so I decided to use a log of their lightly salted cultured butter, along with a touch of VT maple syrup, course sea salt crystals and foraged ramps to make a beautiful butter for my catering spreads this summer. Butter freezes extremely well, so I made a bigger batch and froze it in varying sizes. These will go on cheese boards and in bread baskets throughout the year.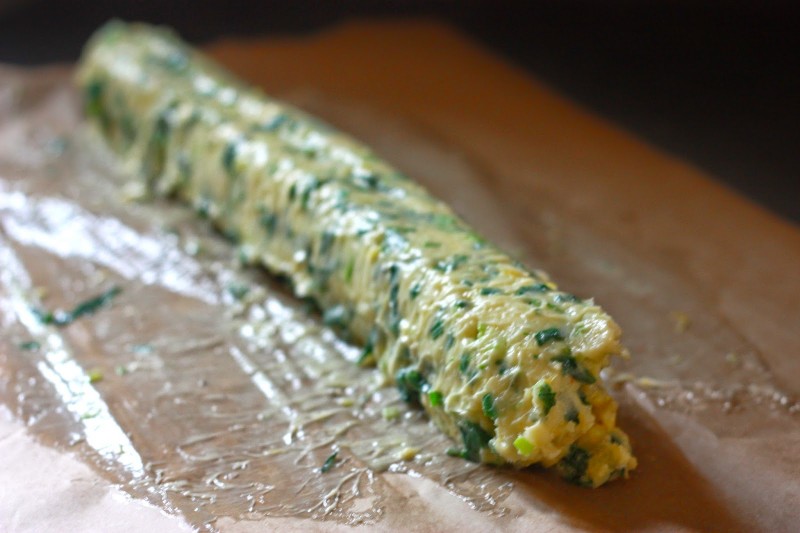 I also kept some out for our personal use. Right now, it is going in a pan over medium heat until it starts to sizzle, at which point a few fiddleheads are thrown in. Lightly sautéed until the fiddleheads are soft yet still have their structure, this is my absolute favorite way to consume my namesake this spring.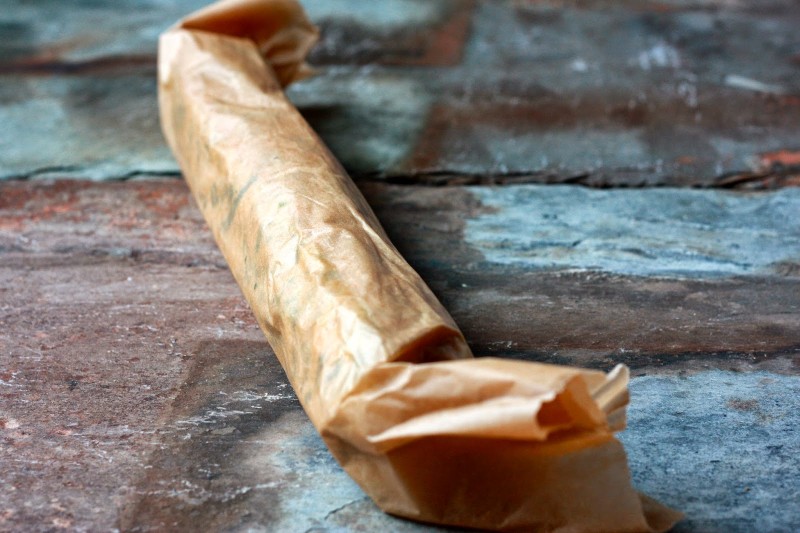 After a few trials, I have discovered that one of the keys to making a successful compound butter is to start with butter at room temperature in place of melted. The first time I tried to make it by melting the butter, all of my delicious ingredients simply sunk to the bottom of the mason jar by the time it hardened, instead of being evenly distributed throughout. Lesson learned.
Ramp Butter
Makes about 2 1/4 lbs. compound butter
Ingredients
1/4 lb. or 2 cups chopped ramps- bulbs minced and leaves roughly chopped
1 lb. lightly salted butter, room temperature
2 tsp. maple syrup
2 tsp. coarse sea salt crystals
a few cranks of freshly ground pepper (1/4 tsp?)
zest of half a lemon, about 1 tsp. packed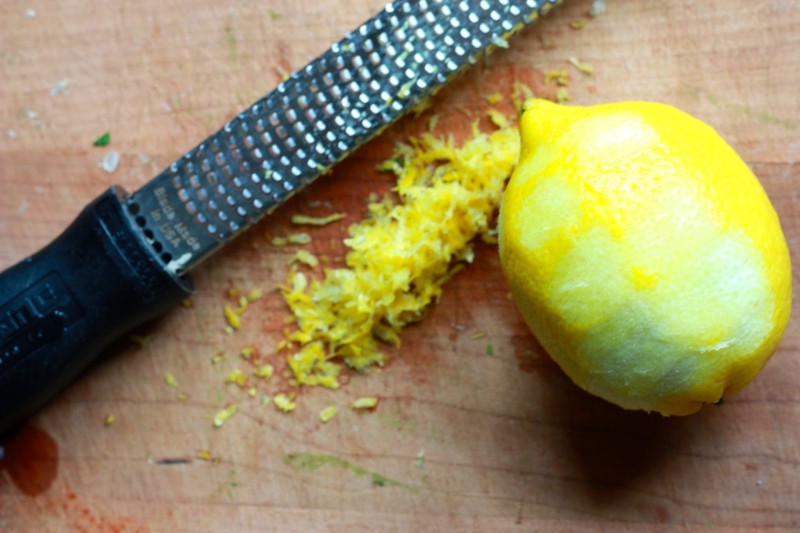 Directions
In a large pan, melt 1 tbs. of butter over medium heat. Add minced ramp bulbs and chopped leaves. Sauté for about 5 minutes, until soft.
Put room temperature butter in a medium bowl. Add sautéed ramps, and remaining ingredients. With a rubber spatula, press to mix thoroughly. If butter is soft and starting to melt at this point, place bowl in freezer for 15 minutes. The trick is to find a consistency that is solid, yet still workable.
Remove butter from bowl and place on a large piece of parchment paper. Using a spatula, spread the butter into a rectangle about 10 inches long. At this point, use the parchment paper to roll the butter into a log, taking the time to make sure the wrapping is tight and the log is as round as you can get it. Fold the ends over and place entire log in the fridge for at least an hour. At this point, you can unwrap and cut it into smaller portions, to be used in the next few weeks, or frozen for future use. I cut mine into 4 sections and wrapped each tightly with plastic wrap. Those went into a freezer bag and are waiting in my cooler for future culinary adventures.