Grab and Go Polenta Quiche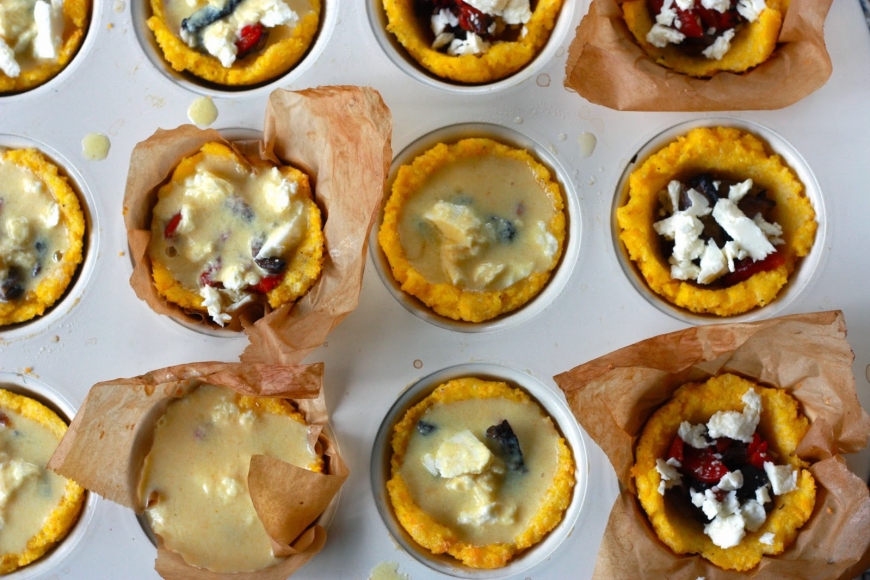 I want chickens more than anything. It will be a reality soon, but I have to wait until some other areas of my life cool off first. In the meantime, I am enjoying farm fresh eggs from my neighbors as often as possible, and creating an arsenal of egg recipes for when my time of surplus arrives.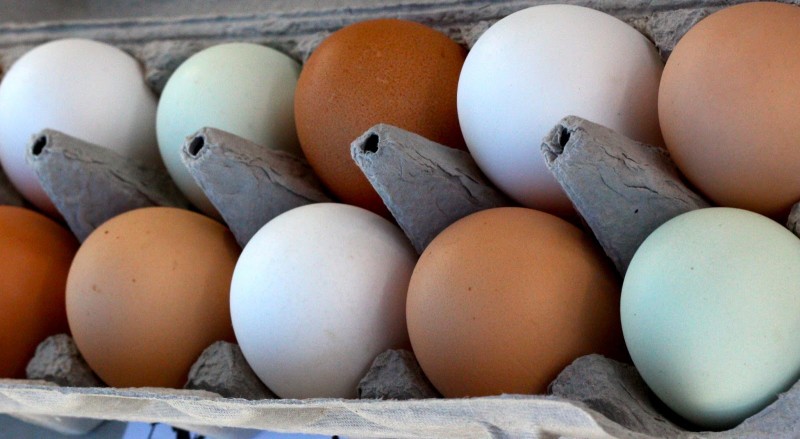 Breakfast is a tricky meal for many people. Often times, especially for kids, it ends up being a very quick grab-and-go situation, often laden with sugar and empty carbohydrates. In reality, most of us do better with some protein in the morning- and hey, why not throw in some vegetables as well?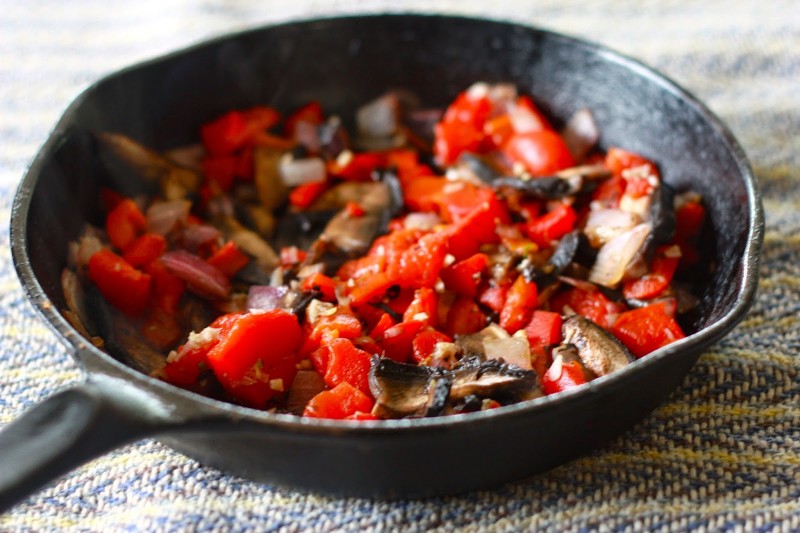 These mini quiches can be prepared ahead in big batches, and stored in the fridge for the week. They make a perfect grab-and-go breakfast or lunch. Like most of my recipes- the ingredients are very flexible. Feel free to work with what you have in the kitchen that week, and according to your individual preferences. If red onion, mushrooms and bell peppers aren't your thing, other vegetables that pop into mind are scallions, potatoes, fresh herbs, spinach or broccoli. Just make sure to cook any vegetables you are using appropriately before the final assembly of the quiche. Chèvre or cheddar would also be great substations for the feta, if you lean that way.
The turmeric in this recipe is optional- I love the extra orange hue it lends, on top of it's superfood antioxidant load. I try to sneak it into my routine whenever possible.
I tried these guys with parchment paper lined muffin tins, and as well as well-oiled tins. Either way worked, but I would honestly forgo the parchment paper - it wasn't entirely necessary and the results were "more aesthetically pleasing" without.
Polenta Quiche
Makes 12 mini quiches
Ingredients
2 1/2 cups water
3/4 tsp sea salt
1 cup polenta, or corn grits
1/2 cup grated parmesan
1 tbs. olive oil
1 egg
a few cranks of black pepper
1 tsp. olive oil
1/2 cup red onion, medium chop
1 portabella mushroom, sliced
1 red bell pepper, chopped
1 large (or 2 small) garlic clove, minced
1/3 cup crumbled feta
4 eggs
1/4 tsp salt
1/4 tsp. turmeric
ground black pepper
Extra parmesan or grated cheese to garnish (optional)
Directions
Preheat to 400 degrees.
Bring water and salt to a boil in a small pot. Stream polenta into boiling water, using a whisk to stir constantly for 5-10 minutes, until thick. Turn off heat, add parmesan, olive oil, egg and black pepper.
Line muffin tins with parchment paper or spray thoroughly with oil. Divide polenta and spoon into muffin tins. Let cool for 5 minutes. With wet fingers (to avoid sticking), press polenta into the bottom of the cups and spread up the sides, to create a nice indent for as much filling as possible. Thinner is better. Place in oven and bake for 10-15 minutes, or until dry to the touch, checking and rotating after 10 minutes. Set aside.
In the meantime, heat 1 tsp. olive oil in a small pan over medium heat. Add chopped red onion and sauté until translucent. Add sliced mushrooms and continue to cook until broken down, about 5 more minutes, stirring often. Add chopped red pepper, cook for another 5 minutes. Add minced garlic, stir and turn off heat.
In a small bowl, whisk eggs, salt, pepper and turmeric.
To assemble quiches, spoon a tablespoon of mushroom vegetable mixture into each crust. Divide and sprinkle evenly with feta. Finish by pouring egg custard on top. Use a fork to jostle the center a bit to make sure the egg seeps down into the vegis. If using, sprinkle with grated cheese.
Return quiches to the oven and cook for 25-30 minutes, rotating every 10 minutes, or until fork inserted into the middle comes out clean.
Remove from oven and cool for at least 10 minutes before enjoying. Can be stored in the fridge for several days.