Fresh Herb Sea Salt and a Basil-rose-ita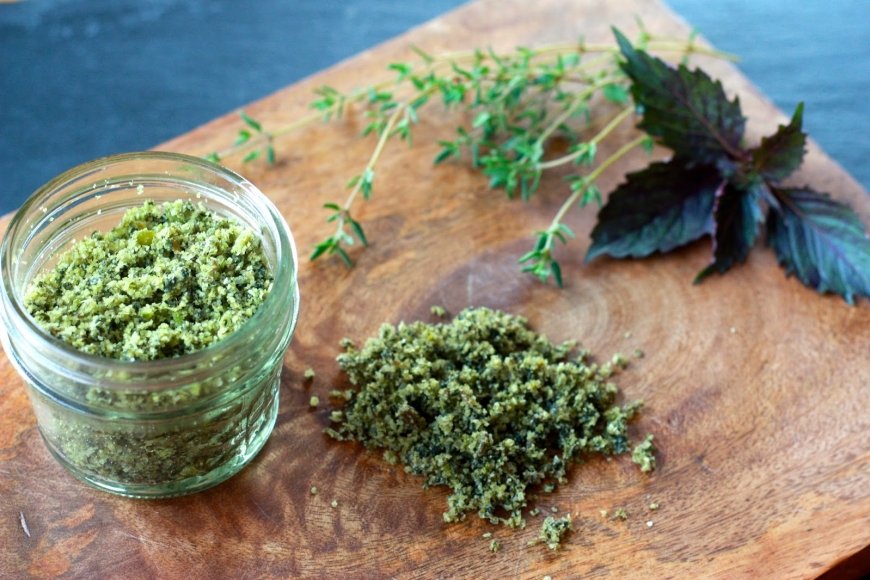 Its my favorite time of the year. By far. The farmers markets are exploding with every fresh ingredient on my list, garlic is out of the ground and curing on my deck and the kitchen gardens are pumping out basil and culinary herbs galore. Ooo la la.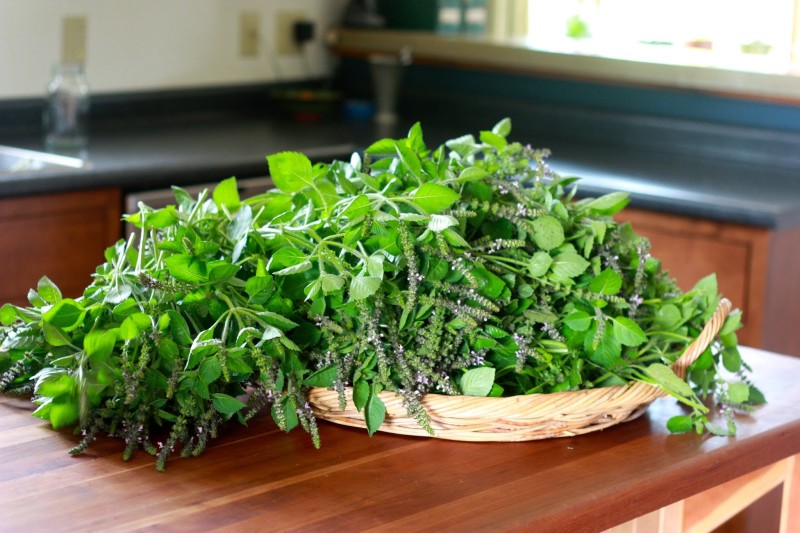 Last weekend I harvested tulsi (holy), purple, Thai and Italian basil and put up over 8 pounds of pesto. I keep it simple- fresh garlic, good quality extra virgin olive oil, lemon zest, sea salt, ground pepper, toasted sunflower seeds and a dash of nutritional yeast. Not only does this avoid the cost of pine nuts and parmesan, it also make my pesto very low-allergen, so that I can use it year round, no matter who I am feeding.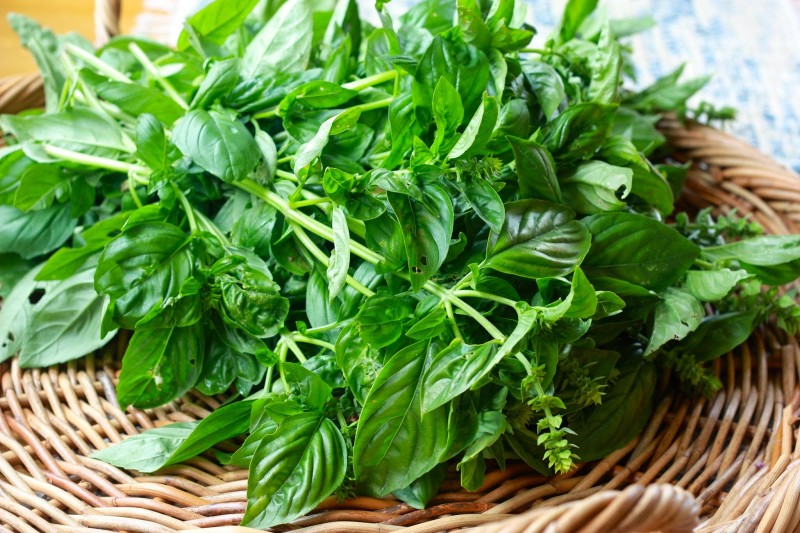 I freeze mine in ice cube trays, so it is easy to thaw in small amounts in the coming months.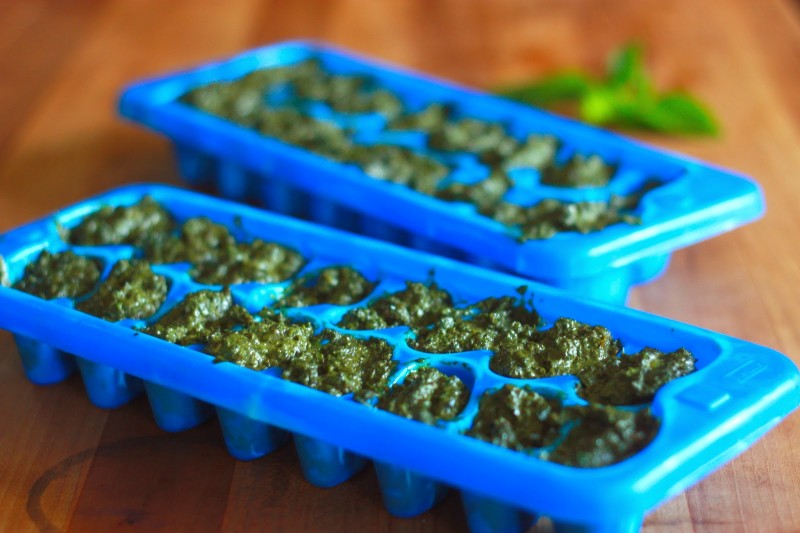 But I digress- this post offers another way to preserve your herbs. Herb-infused sea salts. So simple, and SO tasty.
This is a great way to preserve the fresh herbs that don't dry so well, or at least lose all of their personality when they do (I am looking at you, parsley and basil).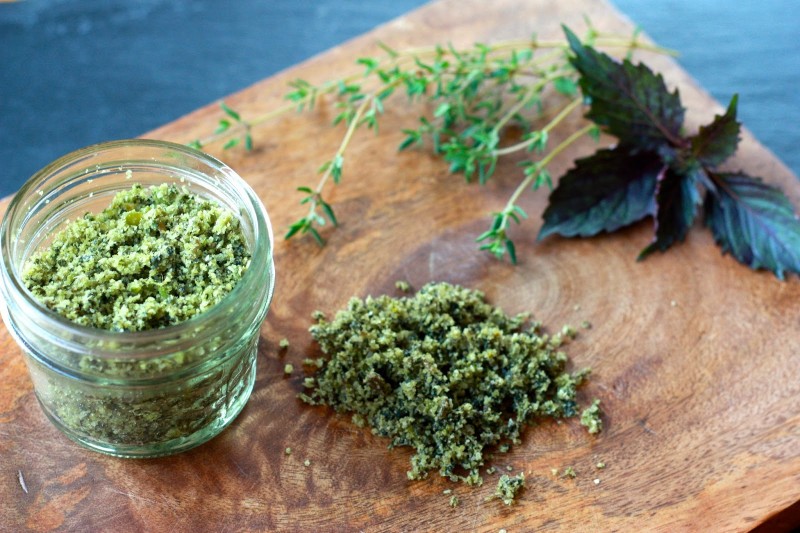 Grab a bunch of your favorite herb- try basil, thyme, parsley, dill etc. - and 1 cup of your favorite sea salt (something a bit coarse) and you are ready to roll. I had some garlic scapes hanging on when I first tried this recipe, and threw a few in. I would highly recommend it, if you are in that glorious season.
So far, I have been enjoying this salt sprinkled on roasted potato wedges, on morning eggs, on Montreal-style bagels smeared with butter…. you get the picture. Oh wait- and in Basil-rose-itas (don't worry, I'll share the recipe below).
Herb Sea Salt
Makes roughly 1 1/4 cup
Ingredients
1 bunch herb of choice (I used about 1 cup of Italian basil)
1 cup good quality coarse sea salt
Optional- a few tablespoons of a second herb (examples: rosemary, thyme, oregano, or a few garlic scapes)
Directions
In a food processor, pulse herbs (and scapes if using) until finely minced, but not pureed. If using a hardier second herb, you may need to mince these by hand, as the blade of the food processor doesn't always catch them. Add sea salt and continue to pulse until well incorporated and very green. By this time, the salt will be much finer as well.
Spread entire mixture out into a thin layer on a parchment paper lined baking sheet. Cover with a clean towel and let sit out at room temperature for 24 hours, so that the moisture in the herbs has enough time to be absorbed by the salt.
Place in small mason jars and store in a cool dark place. Although this has not been verified yet, it is rumored this salt could last upwards of a year.

Annnd….. now on to the fun stuff- a garden inspired cocktail for your summer happy hour: Basil-rose-ita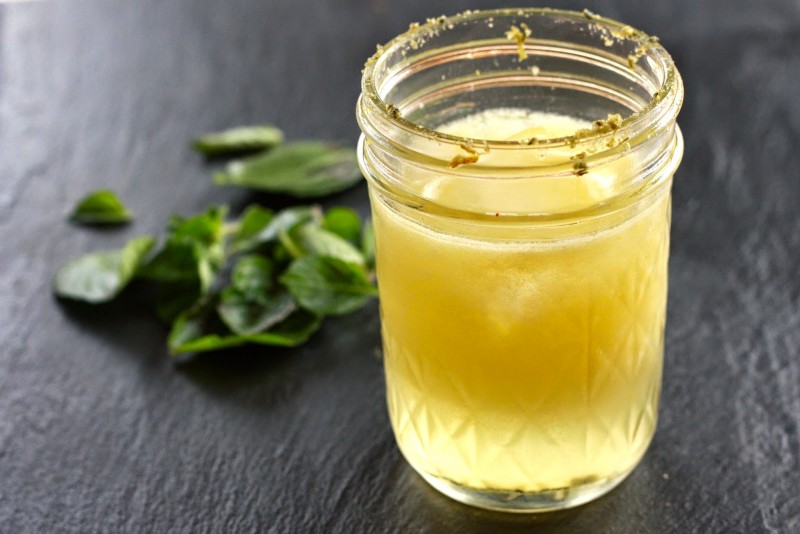 Basil-rose-ita
Makes 1 drink
Ingredients
3 tbs (1.5 oz) silver tequila
1 tbs. rose water
2 tbs. fresh lime juice
1 tbs. raw honey
4 ice cubes
Basil Herb Sea Salt
Directions
Pour basil herb sea salt on a small plate. Prepare your glass by wetting the rim and twirling it upside down in the salt. If your don't enjoy a salted rim, I highly recommend at least throwing a pinch of salt into the mix as you make the drink- it really does amp up the flavors.
In a shaker, combine tequila, rose water, lime juice and simple syrup with 2 ice cubes. Shake vigorously for 10 seconds. Strain into prepared glass and serve with 2 additional ice cubes.