Herb and Ricotta Egg Waffles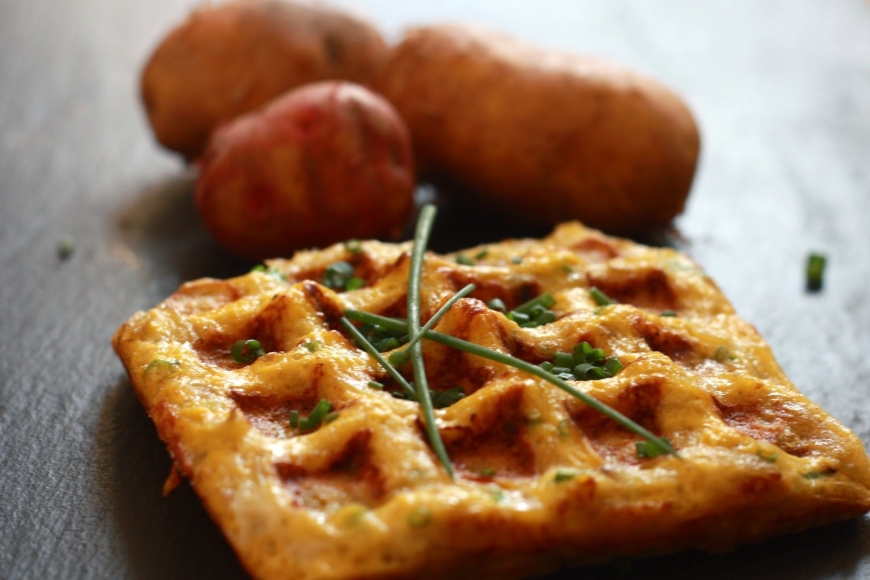 I have a new favorite way to prepare my morning eggs. It is super simple, fun and totally versatile.
A few months ago, we adopted a few neighborhood laying hens, and my life has not been the same since. I love them. They are so fun to watch, they love my leftover kitchen scraps, and they give me 2 beautiful eggs a day. LOVE them.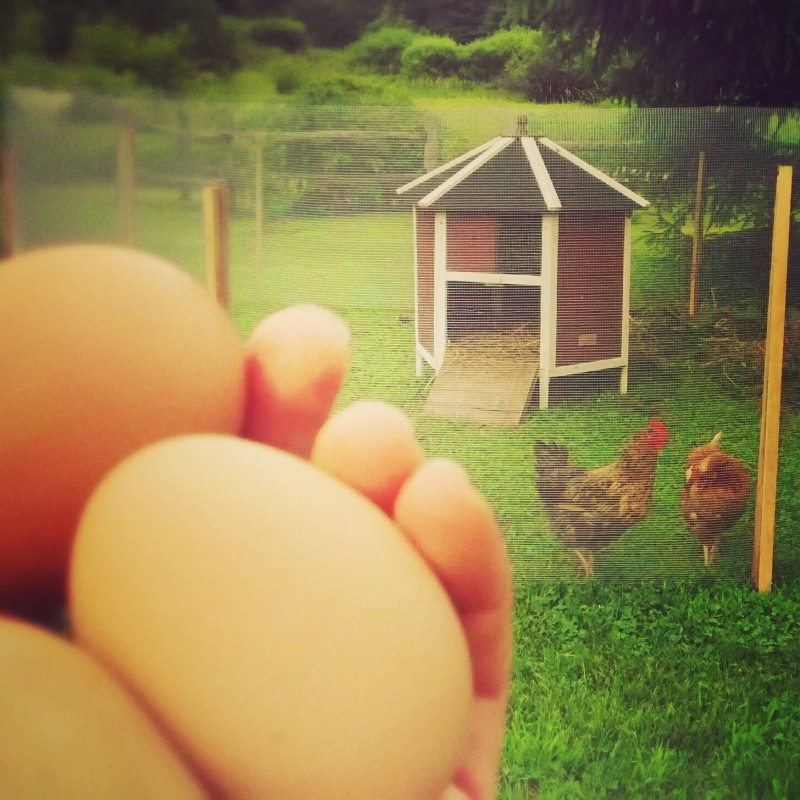 2 eggs a day doesn't seem like a lot, but it adds up quickly! I love farm fresh eggs and have been eagerly finding ways to enjoy them in our everyday meals. Such a wonderful protein source. My chickies love dandelion leaves and flax seeds as well, and their yolks are a rich orange. Don't you dare skip those yolks in favor of the fat-free whites. Sure, they have some calories, but the yolks also contain pretty much ALL of the nutrition that the egg has to offer. Rich in vitamin E, omega-3 fatty acids, calcium and iron, they are the most valuable part, for sure. Plus- we eat food to consume calories (a unit of energy) not avoid it, right?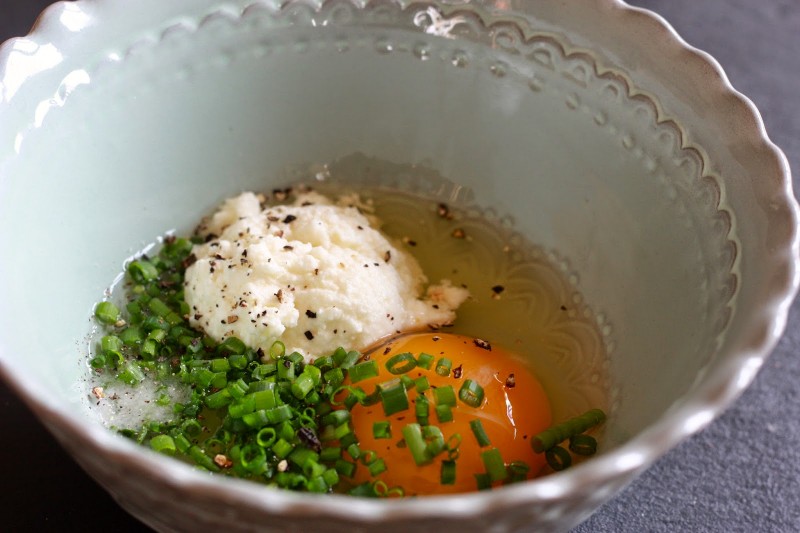 Anywho, this is simply a fun way to enjoy your morning egg, made completely in a waffle iron. Feel free to play with the herbs used, and replace the ricotta with any cheese you prefer, or leave it out completely. It is certainly a light meal, but could easily be doubled to fill both waffle stamps.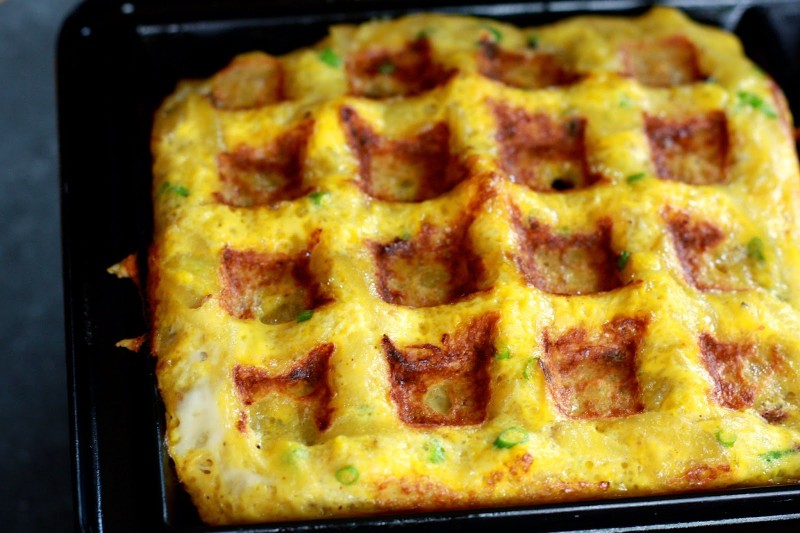 Herbed Egg Waffles
Serves 1
Ingredients
1 large egg
1 tbs chives
1 tbs. ricotta
1 tsp water
1/8 tsp sea salt
a crank of black pepper
Directions
Preheat waffle iron. Beat all ingredients together in a small bowl. When iron is hot and ready to go, pour in egg batter. I have a small belgium waffle iron, and this mixture filled one side perfectly. Set timer for 4 minutes. Lift top and make sure you are beginning to see a slight brown color developing. You are good to go! Of course, the topping options are endless, but I enjoy them with extra minced herbs and a dash of hot sauce.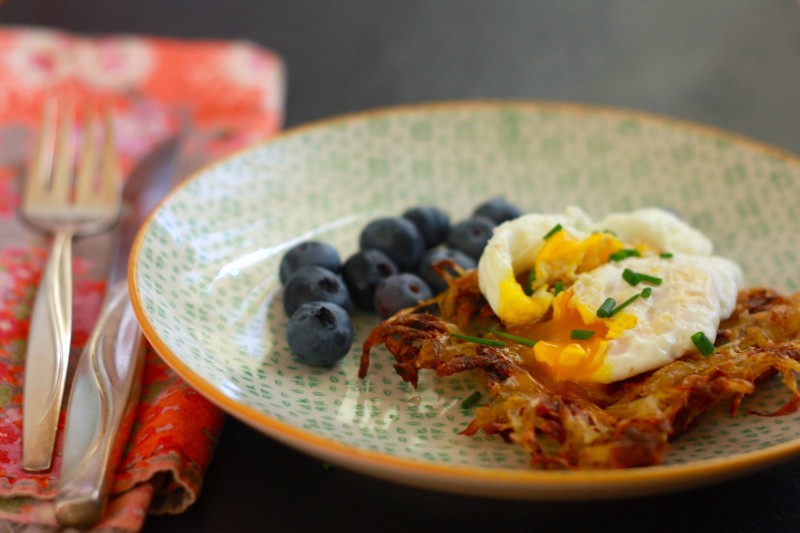 And now for your bonus recipe. I had so much fun playing with the waffle iron, that I have to share my other creation: Hashbrown Waffles with a Fried Egg. This recipe is a bit more involved, with a few extra steps, but perfect for a weekend morning. Plus, this is my new favorite way to cook hashbrowns- they are so much crispier than any other method!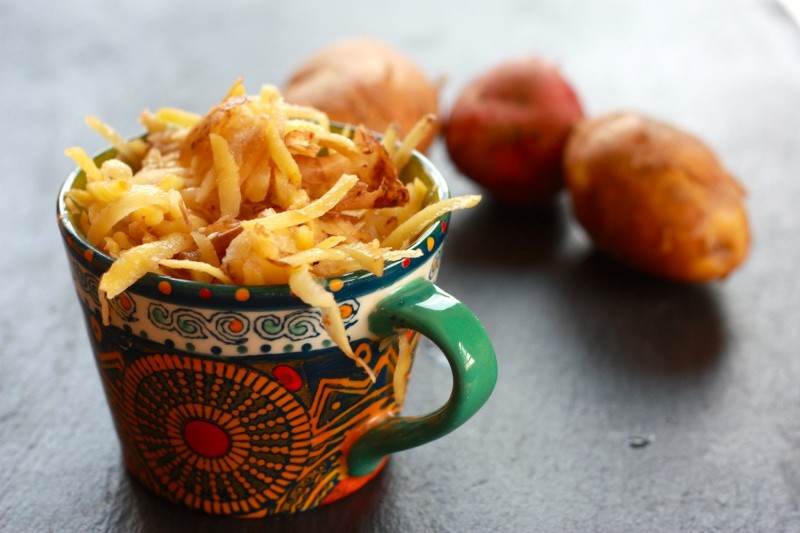 Hashbrown Waffles with a Fried Egg
Makes 2 small portions or 1 large
Ingredients
1/2 cup shredded potato- 1 small/medium potato
1/8 tsp chipotle powder
1/4 tsp salt
crank of black pepper
2 tsp. olive oil
2 eggs
Directions
Preheat waffle iron.
Shred potato using a grater. Place shredded potato in a bowl of ice cold water. Stir and let sit for 5 minutes. Drain and spread out on a clean kitchen towel. Fold towel over and press dry. Like, really dry.
Mix dried potato with the chipotle powder, salt, pepper and oil in a small bowl. When waffle iron is ready, spread mixture out in a thin layer, avoiding gaps. This will depend on your waffle iron, but mine covered both stamps. Cook for 14 minutes, or until very crisp along all edges.
In the meantime, heat a small pan over medium heat with a dash of oil. Crack both eggs into a small bowl. When pan sizzles when spritzed with water, add both eggs and fry for a few minutes, until whites are almost set. Flip, and continue to cooke for 30 seconds.
Serve hash brown waffles topped with the fried eggs, and a sprinkle of your favorite herb garnish.