Foolproof Granola Recipe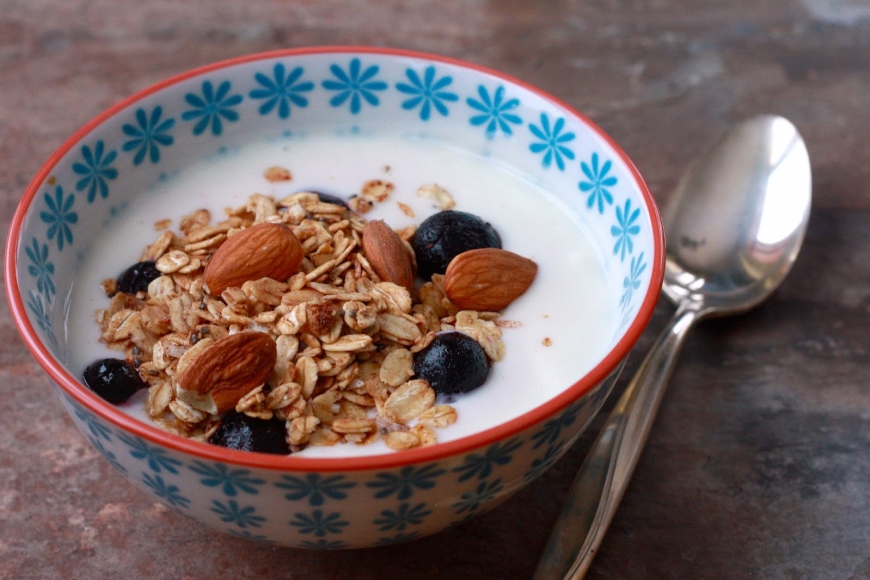 I posted a Cherry Pecan Granola recipe a few years back, which I still enjoy, but have found that I'm keeping my granolas even simpler these days. I ditched the apple juice, amped up the maple syrup and paired down the spices, to create a "foolproof" granola recipe that can act as a base recipe and later customized to any individual whim.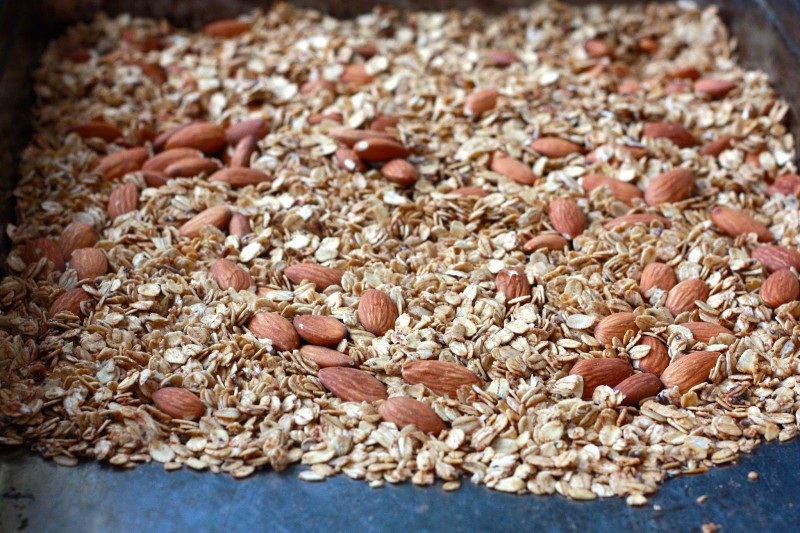 Each time we run out, the lazy side of me is tempted to simply buy some locally made granola at the coop, but once I get there and start comparing ingredient lists and prices per pound, I am always convinced to pick up some $1.49/lb organic rolled oats and set off to make my own.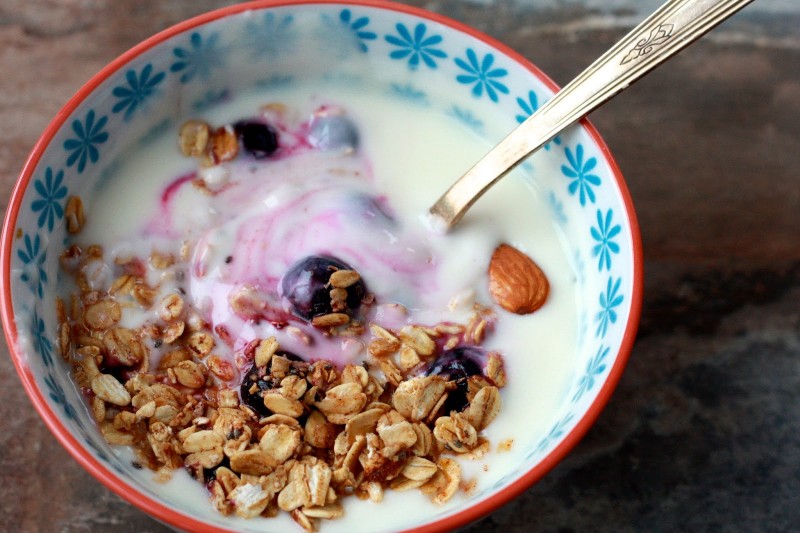 The ingredients are simple and the process is a breeze. Not too sweet, but with a hint of maple- if you crave more, feel free to add an extra tablespoon or two. At my house, we like to add our dried fruit into our bowl when serving, instead of mixing it into the stored granola- that way each morning's bowl can be different, and there is no chance of moisture sneaking it's way into the batch.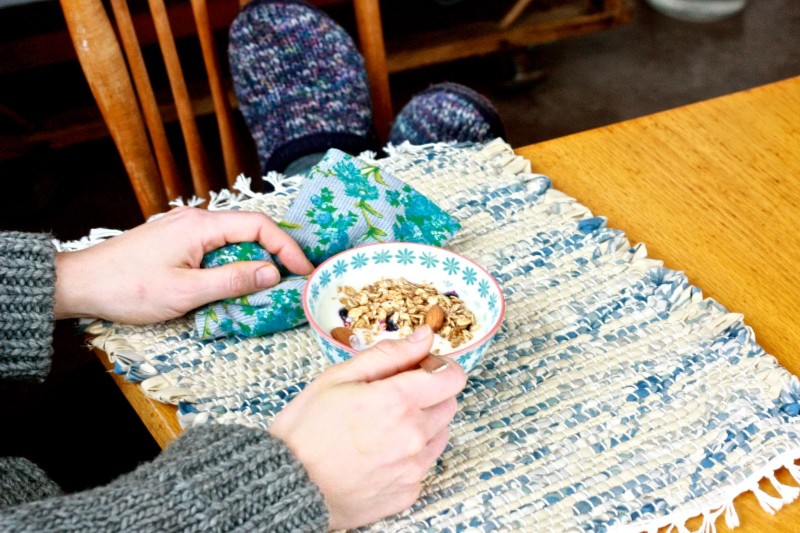 Enjoy this over yogurt, with fresh, frozen or dried fruit, an extra sprinkling or ground flax or hemp seeds, and whatever else your heart desires. Or kick it up a notch and serve it for dessert by melting some dark chocolate, drizzling it into a bowl of granola, tossing to coat and hardening it in the freezer. Your very own chocolate covered granola bites (or granola covered chocolate bites?)
My only two heads of warning: Don't skimp on the salt, and make sure you buy thick cut rolled oats.

Basic Granola Recipe
Makes about 5 cups
Ingredients
4 cups thick rolled oats
1 tsp. sea salt
1 tsp. cinnamon
4 tbs. maple syrup
2 tbs. grapeseed or olive oil
2 tbs. chia seeds (optional)
1 cup large coconut flakes or raw almonds (or walnuts/cashews etc.)
Optional additions:
Spices: ginger, allspice, nutmeg, cardamon etc. - to be added in before baking
Dried fruit: apricots, quartered figs, sliced dates, cranberries, currants, apple, mango etc. - to be added in after baking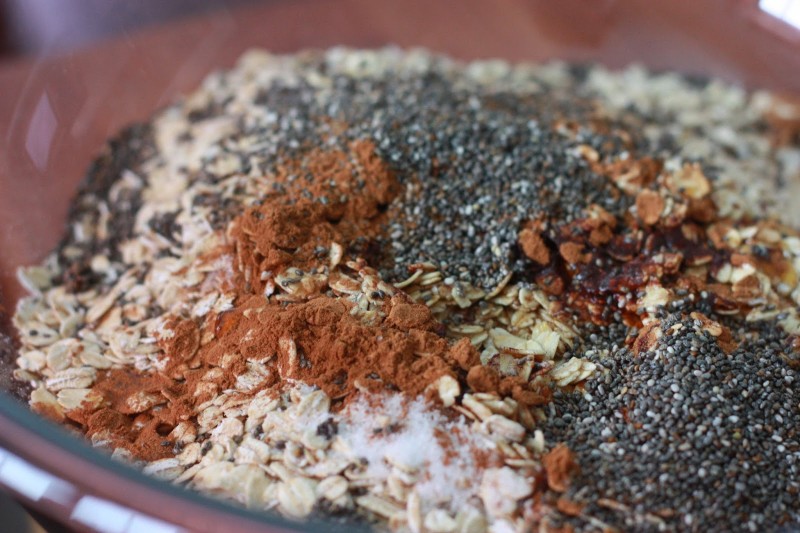 Directions
Preheat the oven to 350 degrees. Toss everything but the coconut/nuts and dried fruit in a large bowl, and stir well to combine. Spread mixture evenly on 2 standard baking sheets- one of the tricks is to make sure you have a thin layer, to optimize toasting and eliminate the sog-factor.
Bake for 10 minutes. Remove, stir, add almonds/nuts or coconut flakes and bake for another 8 minutes, or until beginning to get nice and toasty.
Cool and transfer to an airtight container to be stored at room temperature for up to a month, or in the freezer indefinitely. At this point you can choose to add in your dried fruit of choice, or leave it out to keep it simple and customize by the bowl.